Ruben Escobar & Thomas Morcillo, highlights staff writers

January 7, 2019

Filed under Features (highlights), highlights
At the beginning of November, the school's Communication Arts, Film and Digital Media (CAF&DM) academy took a trip to Chicago to attend this year's National High School Journalism Convention held by the National Scholastic Press Association (NSPA) and the Journalism Education Association (JEA). Du...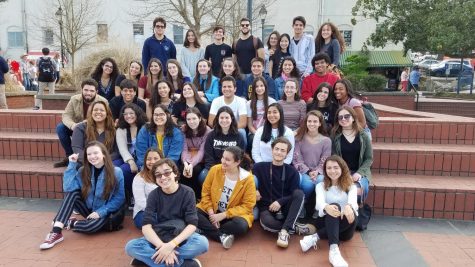 Daymara Fernandez, Staff Writer

March 8, 2018

Filed under Spotlights, Student, Top Stories
From Mar. 2 to Mar. 4, publications all across the region attended the Southern Interscholastic Press Association (SIPA). Coming from states like South Carolina, Mississippi, Alabama, Kentucky, Tennessee, Georgia, Virginia and Florida, high school students from all around could be found in the ...