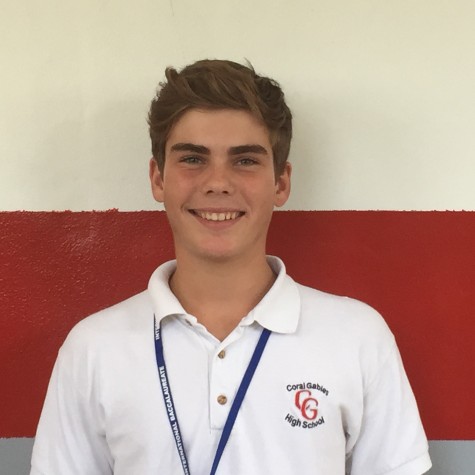 Cavan Wilson, Staff Writer

November 18, 2014
Match point. Daniel Krulig, a freshman, is one of the top tennis players at Gables - and in the state of Florida. After a few years of balancing school and a massive amount of tennis, he decided that he was so dedicated to tennis that he took virtual schooling in his eigth grade year to improve his t...
Karla Santoyo, Opinion & Copy Editor

September 30, 2013
La feria de los clubs del colegio tomo lugar el 25 de Septiembre en el horario del almuerzo en el pabellón. Al tocar el timbre, la primera ola de estudiantes emocionados pasaron por la variedad de puestos. La feria es una forma de informar a los estudiantes más sobre su propia escuela, y darle chance...