Mariam Ahumada, Staff Writer

April 11, 2015
Since its very beginnings, the International Baccalaureate Honor Society (IBHS) has helped students escape academic stress and social pressures at Gables. IBHS has been an exceptional club for seven years, and over time has initiated various activities under the guidance of IB coordinator, Mrs....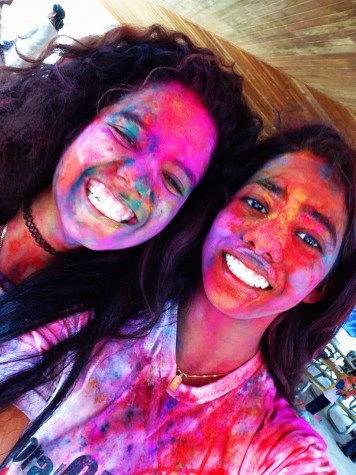 Jake Paz, Staff Writer

March 15, 2015
Last Friday, March 6, billions of people around the world celebrated the beautiful holiday of Holi, which signifies the victory of good over evil and the plentiful harvests associated with the coming of spring. Holi is a Hindu spring festival, also known as the festival of colors and love, celebrated...