Daniel Toll, Sports Editor

April 22, 2019
A long time ago in a galaxy far, far away, cinematic mastermind George Lucas wrote and directed the first ever "Star Wars" movie, marking a drastic turning point in film history. The epic space-opera film debuted in 1977, but, while the movie grew to become a global phenomenon in what seemed like no...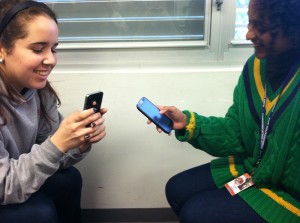 Melissa Valladares, Staff Writer

January 12, 2014
In an era where technology has become a huge part of our lives, it is always advancing and improves with every model. Since their first debut, the Apple iPhone and the Samsung Galaxy are amongst the top popular phones in the industry. Some people enjoy the slender sleek iPhone models that come along...