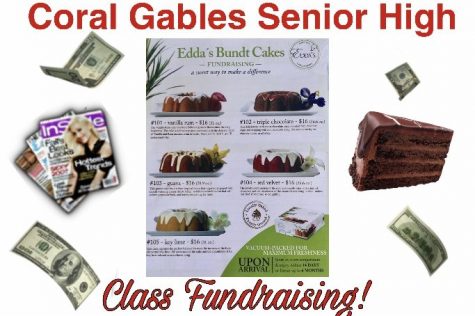 Sofia Cruz, Staff Writer

September 10, 2019
As the time left for the Coral Gables Senior High class fundraisers tick away, some students are wondering how to sell the products; this year, they are magazines and bundt cakes. Others may be confused about the purpose of this fundraiser, or what they will get in return. To get a better grasp of wha...
Maria F. Estrada, Staff Writer

January 5, 2016
The time has come freshmen! Our class field trip will take place on Friday, Jan. 22, 2016. The cost of the field trip is going to be $120 and collection dates are going to be Jan. 6, 7,8 & 11 during first and second lunch in front of in front of the Ralph Moore Building (New Building). Along with...