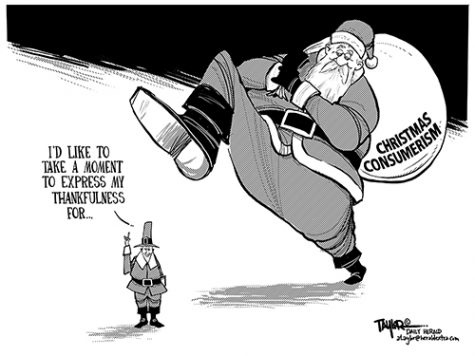 Audrey Weigel, highlights contributor

January 7, 2019

Filed under highlights, opinion (highlights)
As December and the holiday season is coming to a close, families have begun to put away their holiday decorations, choirs have stopped caroling and companies are restocking their stores. Culturally, we have accepted that as streets fill with Christmas, Kwanzaa and Hanukkah decorations, stores receive a h...
Howard Senior, Copy Editor

February 14, 2015

Filed under Domestic Affairs, Opinion
Towards the end of each year, the general mood in both the United States (U.S.) and the rest of the world begins to phase into the quintessentially festive joy characteristic of the holidays. As the sun sets, the multicolored radiance typical of houses adorned with hundreds of flickering LEDs is reveale...