Best Places for Food Lovers in Miami
Hang on for a minute...we're trying to find some more stories you might like.
Miami is one of the most culturally diverse cities in the United States. Here, there are a variety of restaurants and food stands for every craving anyone could think of. Whether you have a sweet tooth or are in the mood for a hearty lunch or dinner, these places are for anyone and everyone.
1545 SW 27th Ave
With its many locations, El Palacio de los Jugos is hispanic food at its purest form. At all its locations, the food tastes as if your hispanic grandmother has made it! It is popular not only for the locals, but it is a very tourist driven eatery because of all its hispanic food choices. This is one place everyone should visit not only for the food but for the exotic culture surrounding it.
'This is one of my favorite places to eat, I really enjoy the pork and the juices they have to offer. It's really easy to get to and you're served quickly so it is a great place to stop when you're in a hurry and just want to eat," freshman Andres Hurtado said.
Bal Harbour Shops, 9700 Collins Ave, Miami Beach, FL 33154
In the mood for authentic Japanese cuisine? Makoto's menu balances sushi and grilled options, making it a local favorite. Menu items that are favorites include the kobe fried rice with jidori egg and "fire and ice" oysters. Whether you are sitting in the sushi bar, the dining room, on the terrace, or in the courtyard, Makoto serves not only great food but also has an amazing atmosphere.
3407 Main Hwy
Miami, FL 33133
Even though it is not a restaurant with a lot of food choices,  Panther Coffee is a local favorite because of its signature coffee. Since opening its doors in the heart of Wynwood in 2011, Panther Coffee is the ultimate stop. Here, you can even call ahead and plan to host an informal cupping event which teaches how to identify flavors of certain coffees. This spot may not be the most diverse, but its artsy atmosphere makes it a local and tourist favorite.
"This place is so great, both its atmosphere and coffee. I love the Wynwood location and the sense of creativity that surrounds it. It's always a great time when my friends and I get together for a cup of coffee here," senior Julene Valmana said.
819 5th St, Miami Beach, FL  33139
It's location does not say it all, but Tap Tap restaurant makes its visitors feel as if they are in Haiti. Visitors are served authentic homestyle Haitian food in large portions. The most ordered deals are nosh on malanga fritters, goat stew, or conch creole because of their ethnic backgrounds. Their website include express dine-in, online ordering, and delivery options that not ever restaurant has.
All together Miami is a very diverse place, but these restaurants show a different side of the city. These are all worth a visit and provide ethnic insight into several cultures.
About the Contributors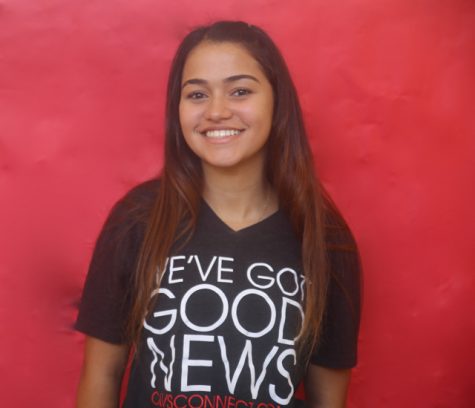 Brianna Valdes, Staff Writer
Brianna Valdes is a senior in the IB program here at Gables. Although the first three years of high school were stressful, she is relieved that she has...