Helping Our Neighbors: Relief Drives for The Bahamas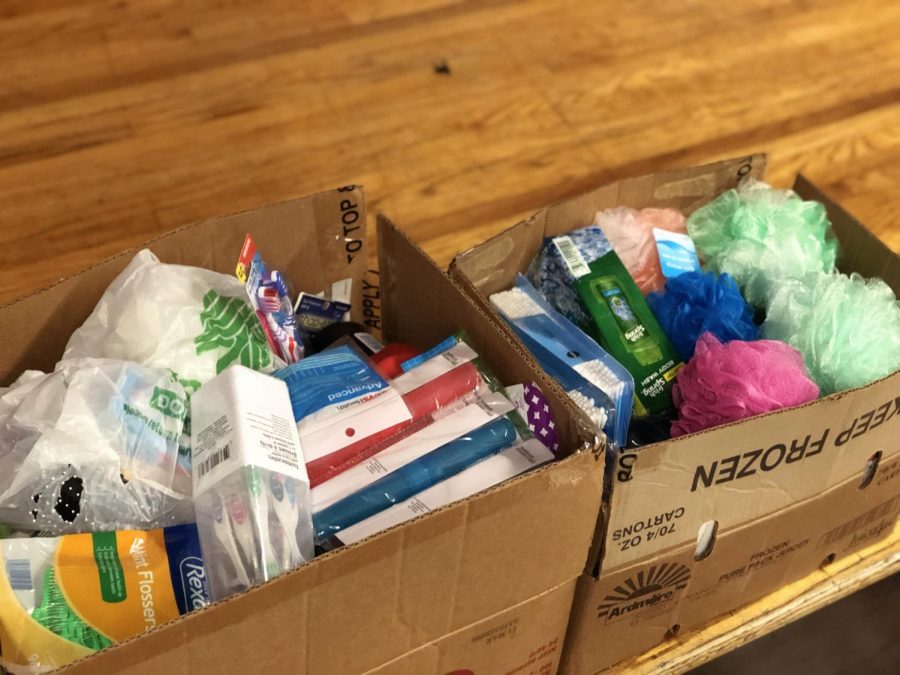 Right before our eyes, we saw Hurricane Dorian get increasingly more powerful by the minute, and it has been named as the most catastrophic and powerful hurricane to hit the Bahamas. Hurricane Dorian was originally expected to hit almost every county in Florida, so people prepared for what would have been the strongest hurricane since Andrew. However, Dorian unexpectedly took a turn and began approaching the Bahamas slowly as a category five hurricane with winds of 140 miles per hour, creating permanent damage and enduring deteriorations on the islands.
Hurricane Dorian hit the Bahamas with a powerful touch. As a result, 30 people were killed and 70,000 people are currently in need of shelter, food and medical assistance. Officials expect that the death toll will rise as they clean out affected areas and this tragic event has destroyed entire neighborhoods, leaving several people without access to basic necessities, like safe drinking water.
Subsequently, many non-profit organizations and schools have decided to collect materials to help with the current humanitarian crisis in the Bahamas.
"In my opinion, the catastrophic damage that was caused by the hurricane is heartbreaking. The Bahamas could really use all the help they can get and I am glad we can provide some of that help to them through these drives," sophomore Caroline Febre said.
On Monday, Sept. 4, various school clubs began collecting food, hygiene products, medicine and general supplies. Not only is this a way to receive community service hours for a good cause, but it is also incredibly beneficial to those in need.
"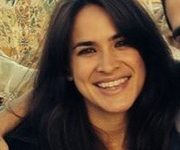 I was very saddened by the fact that not only did the hurricane hit the Bahamas, but how it was standing still there for so long. I knew that if that happened here I would want help. So, my students and I, who lead Gables Earth, decided to establish a drive to pick up as many materials as possible to later send out to the Bahamas. Eventually, other clubs joined us as well and it has been amazing to see the drive come together"
— Ms. Kiely
After Gables Earth initiated the first drive, the National Honor Society and Key club decided to join and help out. The National Honor Society is collecting medical and hygiene supplies such as adhesive and non-adhesive bandages, toothbrushes, feminine hygiene products, and antibacterial ointments. Collections are taking place in Ms. Barrow's room (4126), Ms. Landsea's room (9320), Mr. De Armas's room (9318), and Ms. Gonzalez's room (9320). Furthermore, Key Club is collecting canned foods, non-perishable foods and water. Teachers responsible for collections are Ms. Camacho (3105), Ms. Landsea (9320) and Ms. Kiely (2109). In return for supporting the drives, students will be receiving community service hours.
"The fact that those affected are on an island makes it difficult for the supplies to reach them. However, these drives will definitely play a role and fulfill our part in helping others in times like these. Collecting general supplies to donate will aid in getting all of these people back on track," sophomore Jose Fernandez said.
The Key Biscayne Community Foundation has made a partnership with Third Wave Volunteers and the City of Miami District to support The Bahamas. At this time, they will only be accepting certain items:
Canned foods, Non-Perishable foods and Can Openers
Hand Sanitizer
Body and Clorox wipes
Sunscreen
Mosquito Repellent
Baby food, diapers, formula and wipes
Flashlights and Batteries
Heavy Duty Work Gloves
Collections will be taking place at The Square, 260 Crandon Boulevard, Unit 28 from hours eight in the morning until eight in the evening
In addition to Coral Gables Senior High, Ponce de Leon Middle School has been encouraging their students to donate as well. As a matter of fact, they have collaborated with The City of Miami and BahamaStrong to transport all donated items to Greater St. Paul African Methodist Episcopal Church. Some of the items that they will be accepting are water, baby formula, first aid items, and batteries.
Other locations in Miami that are accepting materials are:
Christ Episcopal Church: 3475 William Ave
Fire Station 1: 144 N.E. 5 ST
Fire Station 2: 1901 N. MIAMI AVE
Fire Station 3: 1103 NW 7 ST
Office of Emergency Management Warehouse, 8008 NW 14 St., Doral
South Dade Government Center, 10710 S.W. 211 St., Cutler Bay
Miami-Dade County Downtown Motor Pool – drive-through location, 201 N.W. First St., Miami
Please do whatever you can to help the Bahamas recover from this tragedy. If you are interested in additional donation drop-off locations and ways to help, please click here.
About the Contributor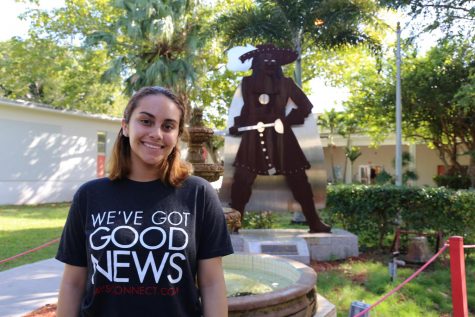 Nataly Leiva, Staff Writer
Nataly Leiva is a sophomore in the International Baccalaureate (IB) program at Coral Gables Senior High. After an intimidating freshman year, Nataly has...