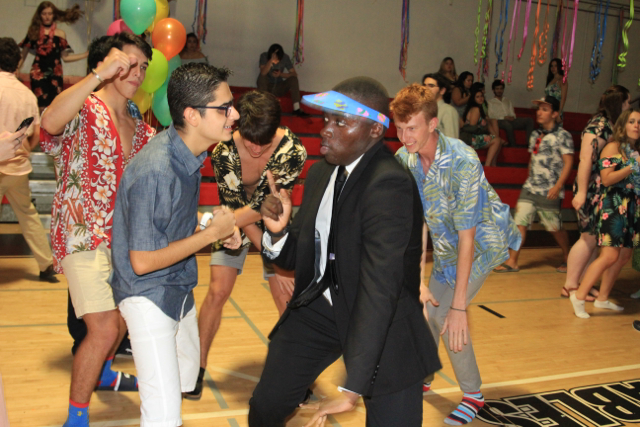 Tropical Homecoming: What's Hot?
October 24, 2017
Homecoming, a high school staple, has finally come back to Gables after a short hiatus. Students will be expected to bring their fashion A-game as this year's theme is a tropical luau. Taking place in the gym, this informal and innovative approach to the traditional homecoming dance gives students the opportunity to go beyond the traditional suit and tie attire. As this date just around the corner, let's review some trends perfect for a luau:
Florals
Florals are always in, especially in Miami where it's summer year round. Whether on a suit, dress, or romper, florals are always a safe bet. If you really want to stick to the theme, prints with leaves and palm trees will have you ready for a tropical night out. If you're not willing to commit to a full floral outfit incorporating floral elements like a flower in your hair or a lei can work. Florals should be paired with more muted accessories and shoes as to not drag any attention away from the main attraction. This men's shirt and this dress are two great choices for homecoming.
"I'm really glad homecoming is back at Gables, especially with such an interesting theme. Dressing up makes the experience a lot more memorable and fun over all, I'm excited to see how it turns out," junior Patrick Ales said.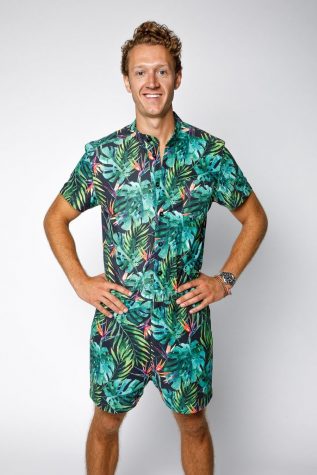 Rompers
The dress' edgier cousin, rompers (or romphims) have the comfort of shorts without losing the elegance or flair. Most importantly, these allow for extra leg mobility on the dance floor so you can break it down in style. Combining rompers and florals creates the ultimate luau look. If you feel like a romper may look too casual adding accessories like bracelets, watches and necklaces will really bring the outfit together. Check out this romper if you're looking for more neutral colors or this one if you want a more vibrant look.
Espadrilles
Heels and wedges are a no-go at Gables Homecoming but you can still protect our gym floor in style. Espadrilles are the perfect choice, both comfy and sophisticated, they can add some height with little discomfort. Espadrilles come in all colors and even for men, so you'll be sure to find the pair that best fits you. If you have a colorful outfit neutral colored espadrilles such as these will match well but if you want to make your shoes the center of attention pick a more lively pair such as these.

"A tropical luau sounds like a lot of fun, I won't be wearing a coconut bra and a hula skirt but I'll definitely be dressing to the theme. My favorite part about these types of parties is the dancing, I hope there will be lots of it," said sophomore Alexa Riedmiller.

With these few tips you'll be ready to dress your best for any tropical luau. Homecoming is a time to celebrate, spend time with friends and most importantly, dance. So throw on whatever makes you feel best and have fun!

[powr-social-feed id=0d122cb7_1509414911160]