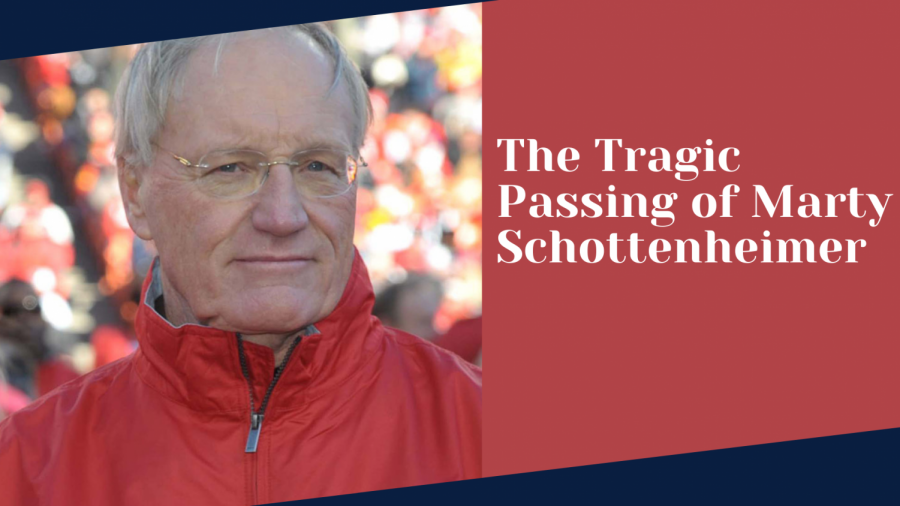 Anthony Russo
Marty Schottenheimer, a nationally renowned National Football League coach, has passed away at the age of 77 after battling his Alzheimer's diagnosis since 2014. He was placed in Hospice care five days prior to his death. Schottenheimer finished his career playing for four different franchises and accumulating the eighth-most total amount of wins for an NFL coach.
Schottenheimer was also known for having created "Martyball", a style of play that emphasized defense and running the ball which led to many regular-season wins. Although his success was apparent statistically, it never translated into Superbowl victories, which highlights his very unique career.
"His career is definitely a unique win. Regardless, it is always upsetting to see any great pass before reaching the ultimate glory of a championship," junior Ryan Buxeda said.
Schottenheimer had his first NFL stint with the Cleveland Browns, as he was hired to be their defensive coordinator in 1980. Because his tactical skill allowed him to easily interpret plays, it landed him the head-coaching job for the Browns just four years later. Throughout 1984 to 1988, he amassed an impressive 44-27 record, albeit having a 2-4 playoff record in four appearances. All that amounted to two trips to the American Football Conference where the Browns were defeated by the Denver Broncos both times.
His next team would be the Kansas City Chiefs, where Schottenheimer would remain put for 10 seasons. The Chiefs became a well-known franchise as a result of Schottenheimer's tenure from 1989-1998. In that time, the Chiefs had a 101-58-1 regular-season record, seven playoff appearances and three division titles. Schottenheimer also had another chance to advance to the Superbowl by making it back to the AFC game against the Buffalo Bills in 1993 but was unable to secure the team's spot.
Schottenheimer then switched teams for the Washington Redskins in the 1999-2000 season where he lost his first five games but quickly evened out their record to a steady 5-5. This was one of Schottenheimer's off-seasons as a coach as he finished the season going 8-8 and missing the postseason which led to him being fired by team owner, Daniel Snyder.
"He was definitely one of the better NFL coaches of all time. He does not get as much recognition as others because he did not win but he will for sure be remembered for a long time," sophomore John Mederos said. 
Schottenheimer remained unsigned for two seasons until eventually being signed by the San Diego Chargers in 2002. This is where he would spend the last four seasons of his NFL career as a head coach, posing a 47-33 record with the Chargers. He did receive the NFL coach of the year award for leading his team to a 12-4 record in 2004.
Overall, Schottenheimer is one of the unique NFL coaches in history. Not just due to his mindset, but for being the coach with the most wins in NFL history to never win a Superbowl title. Despite this, he will certainly be better remembered for the introduction of "Martyball" and his distinct football mind will live on in the hearts of sports fans across the country.