Will Sports Return During Phase Two of Reentry?
During phase one of the reentry of school, Coral Gables Senior High School sports teams have not been given the chance to practice for their fall seasons due to the risk of spreading COVID-19. However, Miami-Dade public schools are now moving into phase two which would allow students to return to campus to attend school physically. This leaves all student athletes with one question on their mind: will sports finally be returning?
Unfortunately, the answer is no, school activities, including sports, will not be returning during phase two of reentry. However, there is hope that sports will return in the eminent future. Athletic director for Coral Gables Senior High, Mr. Romero, has asked student athletes to have their signed physicals and have 20 dollars ready to pay for athletic insurance. It is important to pay this fee in person and not online if sports returns. Since Mr. Romero has begun asking to have student athletes paperwork ready to turn in, there is a good chance that sports will be returning sooner than we think.
Meanwhile, students have been working out on their own with the hopes that sports would return soon. One student is senior Alexandre Chevalier, a member of the Gables cross country team. He has continued to work out by running every morning and afternoon, that way he can be in athletic shape for when the season does eventually return.
"
I was looking forward to my senior season and I have trained very hard over the past six months. I am therefore quite angered and frustrated that I have not been able to run this season."
— senior Alexandre Chevalier
Another student athlete who has been working out despite sports being canceled at the moment is senior Sara Rabell. Rabell has been doing her own workouts with the assistance of an app called "Women Workouts". Other days her workouts consist of biking or doing yoga through International Baccalaureate Chemistry teacher Mrs. Kiely's videos.
"Some days I go biking, for instance the other day I went biking through Key Biscayne and it was a beautiful experience," senior Sara Rabell said.
Although the odds of sports returning during phase two are low, we need to remain optimistic that sports will return sometime this fall to give student athletes the opportunity that they have been working all year for. Student athletes should have their physicals and 20 dollars ready in the event that sports does get the green light. This way teams can start practicing right away and can be ready to compete against the best competition.
About the Contributor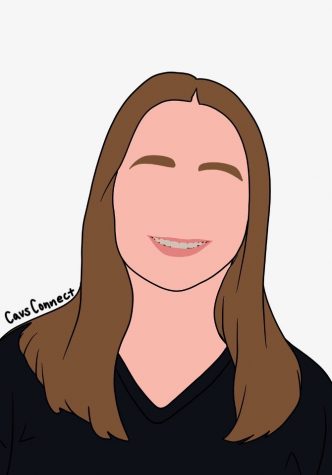 Audrey Simon, CavsConnect Staff Writer
Audrey Simon is a rising sophomore in the International Baccalaureate program at Coral Gables Senior High and a second year CavsConnect staff writer. She...