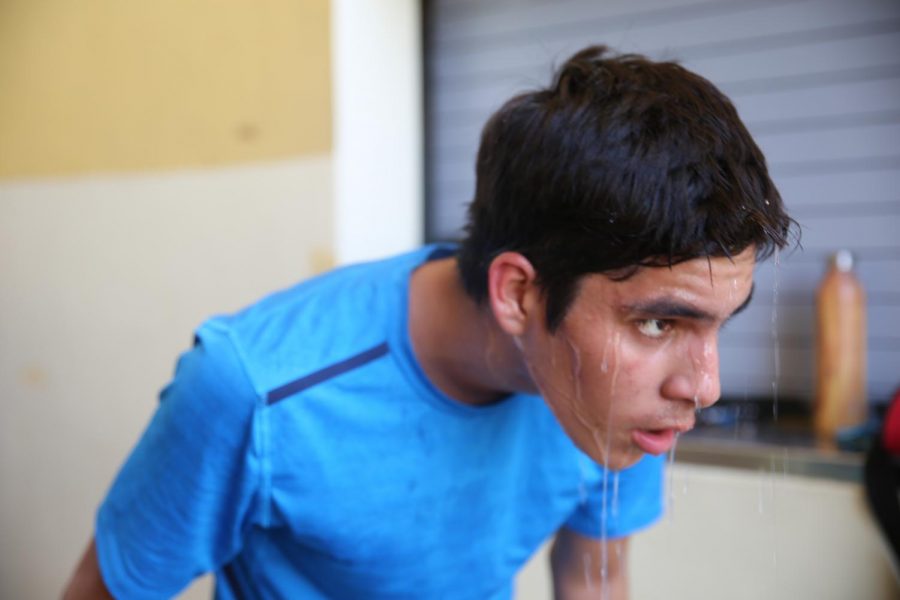 Andres Velasco
As he enters his 10th year of coaching the Coral Gables Cross Country team, Scott Nelson already has his team preparing for the upcoming season. Following a promising display at last year's Regional Championships, in which the girls' team finished fifth and the boys' finished seventh, the team sent eight runners to State Championships. Coach Nelson once again expects to compete for the district title and qualify as many runners as possible to States as he looks to build on what they accomplished last fall. Despite losing some seniors that performed well, including Cavan Wilson, who finished ninth at States in the 5k, there is a prevailing attitude that the team can have a successful season.
A critical component of the cross country team's success is their vigorous practice routine. The two-hour-long practices in Miami's blistering heat began on July 17 and often feature three or four mile runs, followed by a cool-down that consists of a few laps around the pavilion and a team stretch to avoid injuries. Their running routes vary between "figure eights," winding their way throughout the school campus, and paths around the neighborhood. Being one of the first fall sports to begin their season, practices at such an early stage in the school year are critical for the fitness and success of Coach Nelson's team right out of the gate as they head into another highly competitive season.
"I think practicing before school starts is important because it helps everyone get into shape. If we don't practice before we won't be ready for competitions," sophomore Karina Leon said.
The upcoming season could not come soon enough for the team, as some returning runners are looking to build upon past performances and showcase substantial growth, while those new to the team will hope to make a name for themselves. Although the team did not qualify for States last year, several athletes set personal records throughout the season that could only serve as further motivation to improve for the following year.
"What I mainly look forward to is to run a 5k in under 17 minutes. I expect that as a team we will be able to qualify for Regionals or States," senior Jordan Morejon said. Morejon, along with many others on the roster, wants to improve and top the already laudable performance of the program in recent years.
An eager group of runners will get the opportunity to go toe-to-toe with their district rivals as soon as Aug. 24, on Mast Academy's field at 3:30 P.M. The cross country season will span another three months, with only 10 meets remaining in their way as they look to conquer State Championships and end the season on a high note. Until then, wish the Coral Gables Cross Country team luck on what is destined to be a successful season.