University of Miami Football: Better Late Than Never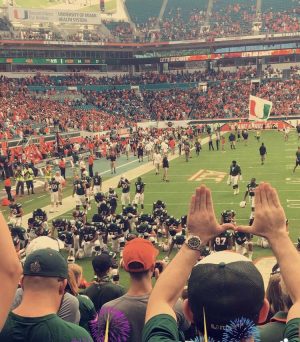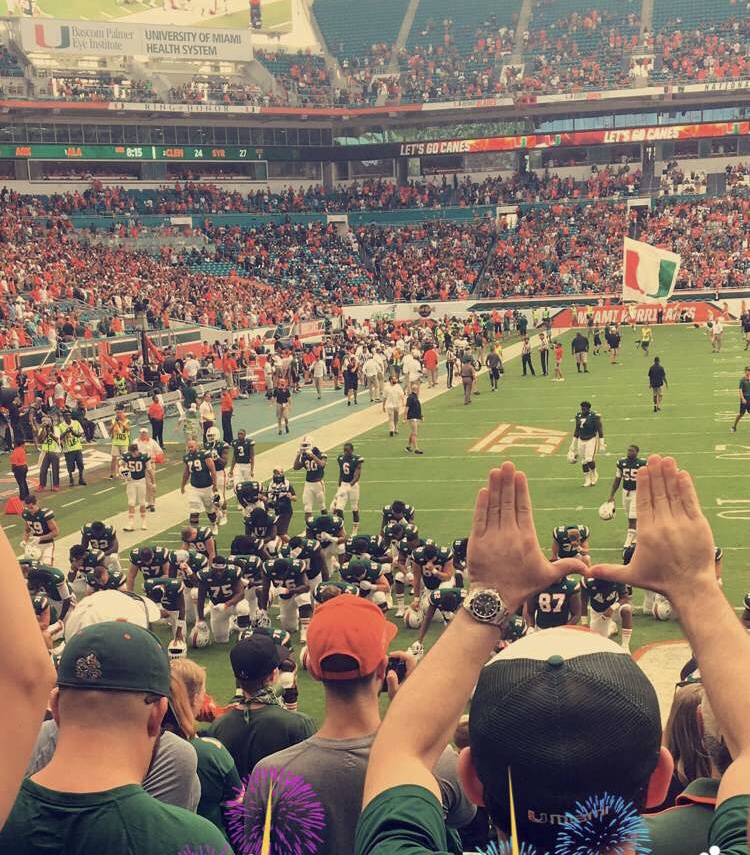 After an exciting contest in the Doak Campbell Stadium, fans were cheering, screaming and overwhelmingly happy to see their beloved football team, the University of Miami Hurricanes, as they broke their losing streak against Florida State University. On Saturday, Oct. 7, over seventy-eight thousand football fanatics came together to witness a competitive rivalry.
The game featured the University of Miami Hurricanes and the Florida State Seminoles, two teams known for their competitive rivalry. To many, the win of the Seminoles was almost confirmed. The last time the Hurricanes had won dated back to 2009. Not only does Florida State University's football team have eighteen conference titles and six division titles, but they have also won three national championships and have had three undefeated seasons. While Florida State University can boast about their major wins, the Hurricanes can brag about winning five Associated Press (AP) national championships, and two of their players getting the Heisman Trophy, an award given to the most outstanding players of American college football.
"It was a tough matchup between two competitive teams with such a great rivalry, but it was really great to see UM pull through with a win," sophomore Jake Keiser said.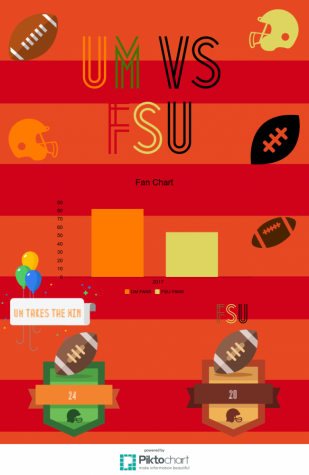 The University of Miami won the game against the Seminoles by a tight score of 24 to 20. The team scored the decisive last point when quarterback, Malik Rosier, launched a touchdown to wide-receiver, Darrell Langham, scoring six points with six seconds remaining on the clock. Throughout the entire game, the Seminoles were ahead of their competition. That is, until UM's twenty-three-yard winning touchdown, throwing off expecting fans.
"Beating FSU just proves that UM has what it takes to win this year. It's almost like they are shifting into an era. This year's team is similar and has a similar playing style as the team in the '80s. I think they're going to be an unstoppable team in the years to come," sophomore Richard Smithies said.
The players responsible for the game-saving pass, Malik Rosier and Darrell Langham, are the main players responsible for the team's win, eliminating the team from adding another year to their seven of losing to FSU. Marck Richt, coach of UM, said "I don't know if Langham was smiling as big up here as he was when he walked out the door. But just to see a guy like that make a play like that and get to smile like that is a lot of fun. We had a wonderful celebration in the locker room. It was a long time coming for our players, coaches, administration, but certainly a long time coming for our fans."
Throughout the entire game, fans were sitting on the edges of their seats. Neither team completed a pass farther than seven yards downfield until the second half. By halftime, the score was only at three to zero, the Seminoles holding the lead. Not until halftime did the Hurricanes get to score or even reach FSU's side. The quarterbacks were head-to-head throughout the entirety of the game. This being the Seminoles' second loss this season, they are officially eliminated from reaching nationals.
About the Contributors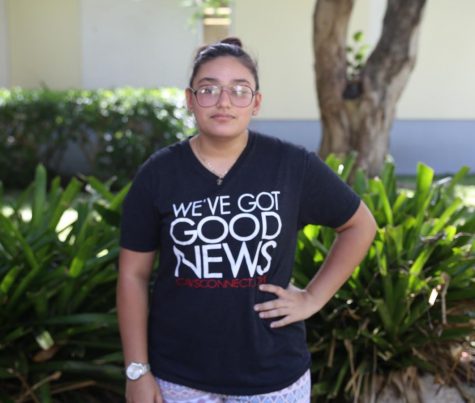 Daymara Fernandez, Staff Writer
Daymara Fernandez is a staff writer for CavsConnect. This is her second year in Coral Gables Senior High and a sophomore in the International Baccalaureate...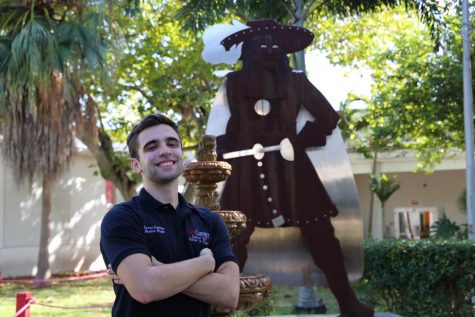 Daniel Toll, Co-Editor-in-Chief
Daniel "Danny" Toll, is a senior in the International Baccalaureate (IB) program at Coral Gables Senior High. In what will unfortunately be his last year...