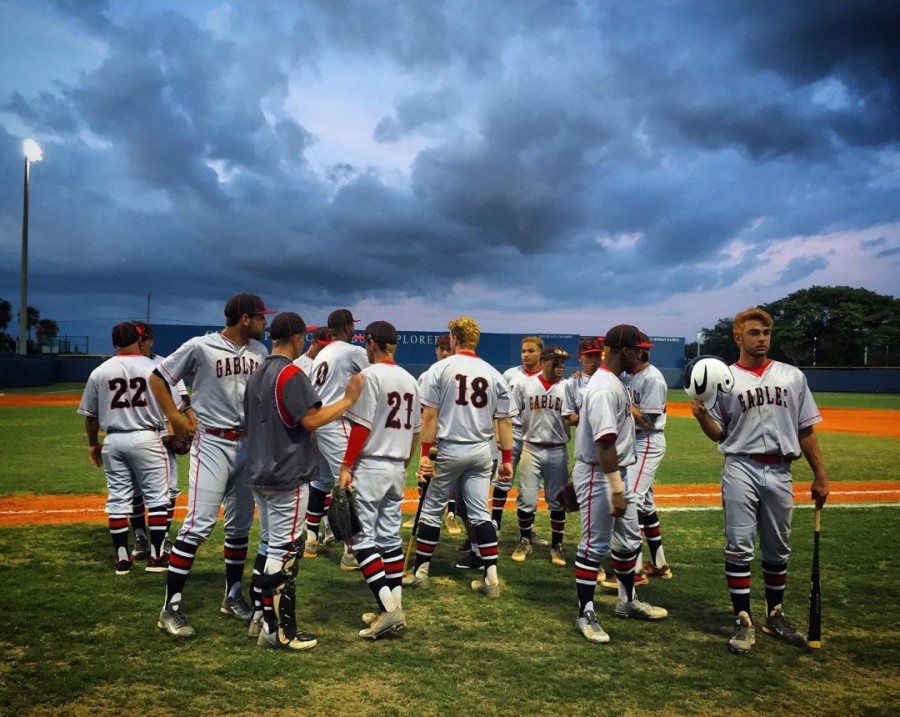 Phillip Wisser
The Cavalier Baseball team advanced to the Regional Finals in the FHSAA state playoff series yesterday by defeating district rival Coral Park 4-3 in extra innings. Leading the Cavaliers were Pitchers John Kenney and Carson Willis who combined to hold the Rams to 3 runs over 9 innings. Nico Montes brought home the go-ahead run in the top of the 9 innings with a base hit over the middle. Carson Willis struck out the Rams final batter with the potential tying run at 3rd.
The Cavaliers will next play the Palmetto Panthers at 4 PM next Tuesday, May 23rd at Coral Reef Park 7895 SW 152nd St. Game time is set for 4 PM. Tickets are $7.
Please come out and support the Cavaliers and wear RED!!!!
Go Cavs!!!