Athlete of the Week: Amy Ransom & Hannah Evans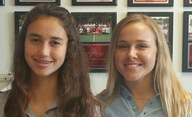 This week's athletes of the week are senior Amy Ransom and junior Hannah Evans. Last week, the Lady Cavaliers had three games in which Ransom scored five goals and Evans scored three goals. They ended the week by defeating their district rivals, Coral Park and Braddock, as well as tying against Krop.
To learn more about Ransom's, success click here. CavsConnect took time to set up an interview with Evans (transcript below):
Q: What position do you play?
Evans: I play either forward or attacking midfield
Q: How long have you been playing soccer? Why did you start playing?
Evans: I have been playing soccer for about ten years now and I started playing because I really didn't like anything else.
Q: Which game are you most excited for?
Evans: I am definitely most excited for the Miami Beach game because we lost against them in the first round, so this is an important game.
Q: What is your favorite part about being on the Coral Gables' team?
Evans: My favorite part is definitely the relationships I have with my teammates.
Q: Do you have any hobbies or other activities?
Evans: I am interested in art and photography, but other than that just soccer basically .
Q: How do you balance academics with athletics?
Evans: I guess it is just prioritizing. I am used to it because I have been doing it for a long time, so it is not that difficult.
Q: Do you want to play soccer after high school?
Evans: If I could get a scholarship, then yes I would definitely play soccer after high school.
Q: What is your goal for this season?
Evans: For this season my goal is definitely to beat Lourdes, since they are kind of our rivals and we have lost to them the previous [games].
Make sure to congratulate these ladies on their success, and wish them good luck on their season.
About the Contributor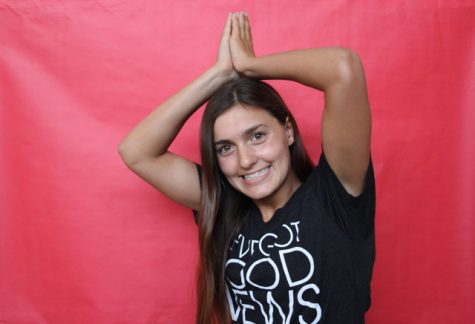 Hannah Cordes, Staff Writer
Hannah Cordes is a sporty IB senior in CavsConnect that loves everything there is to love about Gables. Whether it is dressing up for a pep rally or going...