Athlete of the Week: Alex Rabell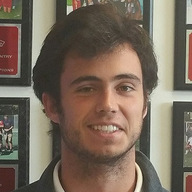 This week's athlete of the week is Alex Rabell. He scored one goal last week against Miami Beach and has been a leader on and off the field for the Cavaliers' soccer team all season. Rabell is a senior in the IB program.
CavsConnect: What position do you play?
Rabell: So I started playing center back and I have been moving up and now I am playing center mid and sometimes forward also.
CavsConnect: When did you start playing soccer? And why did you start?
Rabell: I started when I was very young, at the age of four or five, and it was just something that my dad loved. My dad used to play soccer and I really like watching soccer so I just started playing soccer.
CavsConnect: What kind of impact has soccer had on your life?
Rabell: I think it has had a positive impact. It has allowed me to make a bunch of new friends, it allows me to get my mind off school and just play soccer. When I play soccer, I don't think of anything. It's just great, I love soccer.
CavsConnect: Which game are you most excited for?
Rabell: I am excited for the Miami Beach game because we recently played against them and they actually beat us, so I am excited to play against them again and hopefully win.
CavsConnect: How do you balance academics with athletics?
Rabell: It's really not that hard. At the beginning it was a little difficult, but I have been getting used to it. I organize my time and I just try to use the time I have effectively.
CavsConnect: Do you intend on playing soccer after high school?
Rabell: Yeah, I really want to play soccer after high school. I am currently trying to get recruited to some schools, and if not I will definitely play club soccer.
CavsConnect: Do you have any other hobbies or other activities that you are a part of?
Rabell: I am a part of Flying High for Haiti, a non-profit organization that has the goal of improving the quality of life of the kids on an island called Ile-a-vache in Haiti, and I have participated in several mission trips and various fundraisers.
CavsConnect: Out of your many years playing soccer do you have a favorite memory?
Rabell: I would probably say my favorite memory is when I won State Cup with the Coral Gables Toros, and that was two years ago. We had a great team and made it to State Cup Finals and won and then moved onto regionals, that was probably my favorite memory.
Make sure to congratulate Rabell on his triumphs and wish him good luck on his future games.
About the Contributor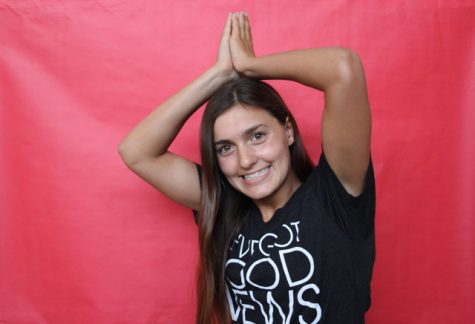 Hannah Cordes, Staff Writer
Hannah Cordes is a sporty IB senior in CavsConnect that loves everything there is to love about Gables. Whether it is dressing up for a pep rally or going...