Athlete of the Week: Kylie Santana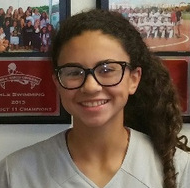 The week of  March 6, freshman Kylie Santana showed an impressive performance for the Lady Cavaliers' softball team. Santana pitched the varsity team to victory against Terra High. Not only did she prove victorious, but she also went eight for 12 last week at the plate in four games.
Sports have always been around Kylie's life and family. The Santana household has always revolved around baseball or softball and Kylie picked up a loving for it. She loves the way the sport is played overall and started playing softball around middle school. She started playing softball because of her brother, who has played baseball since he was 5 years old. Santana says that every time she would go out and see her brother playing, she would get this desire to play and that's how her passion began. The way she prepares for the season is mostly by eating right.
"I try to avoid junk food and eat more fruits, Also, I put a lot of hard work before the season is approaching," Santana said.
While she is playing, she is usually thinking about her grandparents and hoping that they are there with her on the field whenever she needs them. Her experience so far playing as a freshman is that she has another three years to improve her skills and that she has to work even harder because of the competitive players.
"My experience would be that I'm only a freshman, so I have another three years to get to where I want to be. Since there's also other competitive players out there and I have to manage to level out with them," Santana said.
Sanatana feels very honored to be recognized as athlete of the week in her freshman year. She also thinks that is pretty awesome to be known by people. What she loves most about her team is the way they pick each other up. They have a lot of  inside jokes and act like sisters. She loves the fact that they have each other's backs and that they love each other. Be sure to catch the girls' next game on March 29 against Braddock on Gables' field.
About the Contributor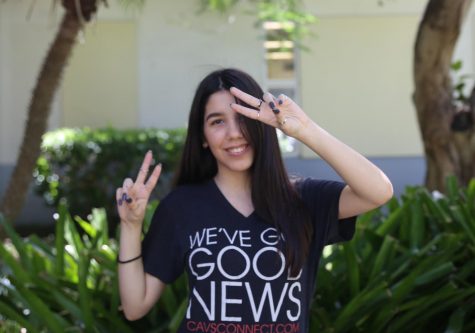 Yeileny Lopez, Staff Writer
Yeileny Lopez, also known as Lenny, is a proud senior in the International Baccalaureate (IB) program at Coral Gables Senior High. She is extremely grateful...