Gables Alum becomes Blue Jays General Manager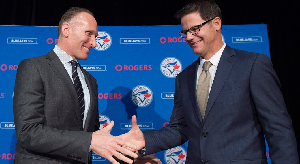 In the spring of 1991, Cavalier Ross Atkins graduated from our proud high school. Fourteen years later, he has become the new general manager for a baseball team. Atkins became the general manager for the Toronto Blue Jays and was introduced to the media on Dec. 4. Ross formerly worked along with Mark Shapiro, the Blue Jays' President, when they both with the Cleveland Indians. The two became close friends and have now been reunited to work for a new team. Atkins will be settling into his new job during the upcoming winter months. Atkins will be the seventh General Manager in Blue Jays history and looks ready to take on his first job as a General Manager.
"I was standing in left field as a minor league pitcher with a friend and he asked what I wanted to do after I was done playing. I started thinking about being a general manager and how I could impact the baseball operations group and I have been doing that for the last 15 years," Atkins said.
Atkins was drafted by the Cleveland Indians in 1995 as a pitcher and worked for the Indians his entire time in the pros. He played for five years in the minor leagues before working with the Indian's pitching prospects. In 2001, Atkins became the assistant farm director for the Indians. Atkins also worked as the team's director of Latin American operations for three years. He then went on to run the Indian's farm system from 2007 to 2014.
"This team had the country shaking last year as they won their division and made it to the playoffs, so the team is largely in place and I am really excited to get to work," Atkins said.
The Blue Jays won the American League East last year and also made it all the way to the American League Championship, where they fell to the Kansas City Royals,the current World Series Champions. This gives Atkins a lot to live up to – and many people are expecting good things to come from the Jays in the coming seasons.
About the Contributor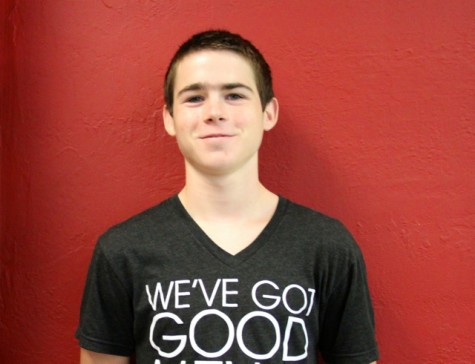 Cavan Wilson, Co-Editor-in-Chief
Senior Cavan Wilson is beginning his final year at Coral Gables Senior High School. He will be a Co-Editor-in-Chief this year and will be sorry to leave...