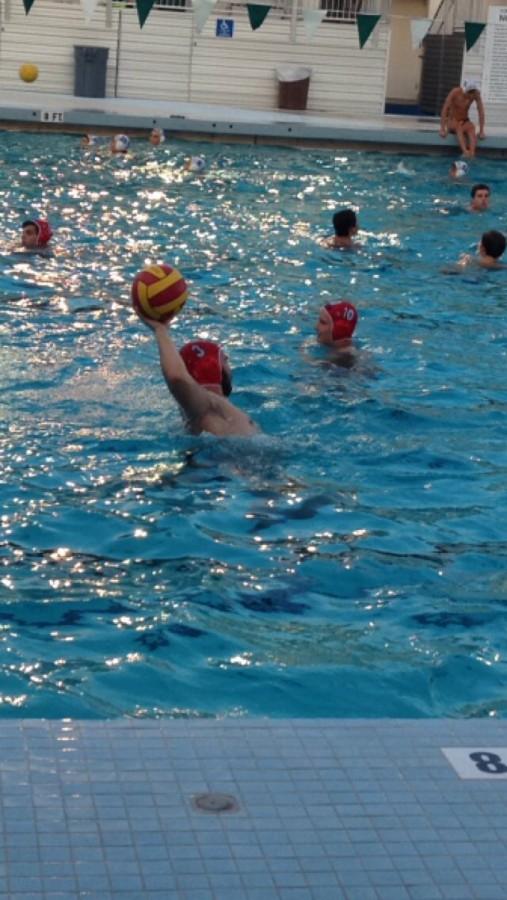 Sosadias
Alejandro "Nano" Sosadias has been playing water polo since his freshman year, and now he is playing what will be his last water polo season at Gables. Through triumphs and hardships, Sosadias is ready for a great last season.
Sosadias first played water polo his freshmen year, after he injured himself and was unable to continue to play basketball. He and his friends decided it would be a cool sport to attempt together, but he never expected it to become one of his favorite activities.
"What motivated me the most to continue to pursue water polo was the amazing people I met as a result of my decision to jump in headfirst  into a new sport," Sosadias said.
Now that Sosadias is a senior, he wants nothing more than to enjoy his final season as a Cavalier, and hopefully become someone to remember. He has already begun this season as a mentor for both new and returning players with the aim of helping prepare his fellow teammates for the upcoming season.
"Individually, I want to be a crucial part of the team and be able to help the new players – even the returning players – with all aspects of their game … It's been great to take them in and teach them everything I know about this sport," Sosadias said.
After four years of working as hard as he can to tally up wins and better his skills, Sosadias wants to finally change the image of Gables's water polo team. With the coming of new players, the Cavaliers are looking forward to what could be the boys' chance at victory in the following months.
As a senior, Sosadias has to consider what he wants to do after graduation, and his decision is nearly made. He knows that he wants to stay in Florida, but is unsure as to what school he will be attending. One thing is certain: he will continue to play water polo.
"I'm staying in Florida for college. Whether I go to UCF or FIU, I know I'll be part of the school's water polo team," Sosadias said.
Even though Alejandro Sosadias has only a couple of months until graduation, he has a lot he wants to accomplish before then. Sosadias will be dedicating the following months to practicing and bettering his skills so that he can leave his final year at Gables as a champion.