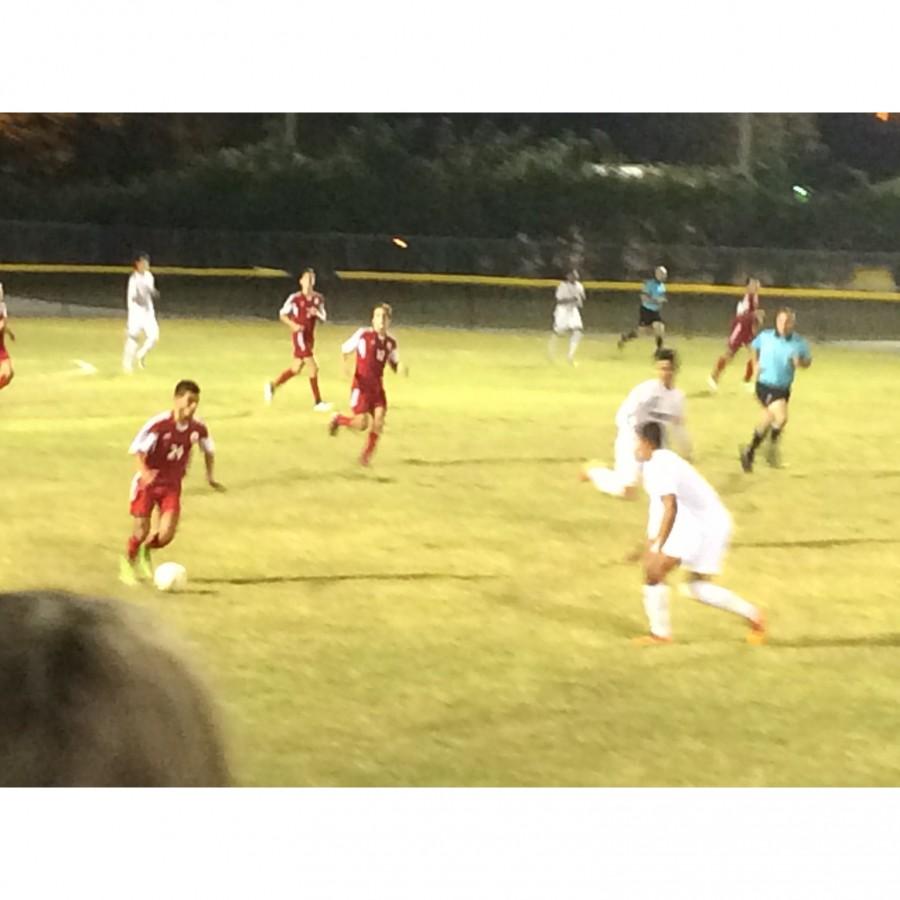 Brianna Leonard
The boy's soccer team's season came to a tragic end this past Tuesday, Feb. 3 with a heartbreaking 1-0 loss to Varela at the Regional Semifinals. Although the Cavaliers had been unable to further their achievements beyond District Finals and Regional Quarterfinals in the past four years, the expectations for this year's team had been far higher than in the past.
Although the team lost against Varela, it managed to achieve much larger accomplishments than any team has in recent years. Overall, the impressive season ended with a record of 17 wins, 2 losses, and 3 ties, and received many awards along the way, one of which was for #1 in defense goals. Not to mention their defeat of former State Champions, Columbus, at the District Semifinals.
"The team's performance all season was incredible due to the fact that in every single match, they all gave 100 percent effort. We are in the toughest district in the state, so the fact that we are District Champs is a lifelong achievement they will never forget," Coach Hudak said.
Whether or not Gables should have won the Semifinals is controversial, since they had scored within the first 26 min. of the match, but it was disallowed after a controversial offside call. Varela's victory was merely a play of chance that occurred in the minute after the game went into second overtime on a long throw that was not cleared by Gables.
Even though the boys season has ended shorter than expected, the team is not letting the loss discourage them from becoming regional champions. On the contrary, they are more dedicated towards applying themselves for the incoming year.
"There's no such thing as losing – only learning – and yesterday night we learned that anything is possible in the game of soccer and no matter who plays better, anything is possible. There really isn't anything that we need to improve as a team; as of now we just have to keep working hard and practicing until next season and carry the same intensity that we had to next season," sophomore Goalie Daniel Rodriguez said.
The boys' unfortunate loss against Varela might have ended their season, but the accomplishments that they managed to achieve, along with their district title and victory at Regional Quarterfinals, is show enough that their hard work and persistence paid off.