Athlete of the Week: Pedro Gimenez-Zapiola
Senior soccer player Pedro Gimenez-Zapiola scored 2 goals to help power the Boys Soccer team over the Coral Reef Barracudas by a score of 4-3 and advance to the Regional Semi-Finals.
Q:What position do you play?
A: Center midfield.
Q:How long have you been playing soccer?
A: Since, I mean competitively since I was like six years old, but Argentinian wise my whole life.
Q:Why did you start playing soccer?
A: Because of my parents, my coach.
Q:What is something important soccer has taught you?
A: That there is friends to be made everywhere; no matter how different or how similar you are, you can be friends.
Q:What do you think about the team this year?
A: We had a very good team, very close together; everyone was a friend and there were no fights within, so all that good stuff.
Q:Do you want to keep playing soccer after high school? For college or just for fun?
A:Yes, of ofcourse.
Q:Do you have an inspiration for soccer?
A: All the professionals; they inspire you in different ways. Different players inspire you for different reasons.
Q:What is one thing you would tell an incoming freshman athlete?
A: To enjoy it while it lasts because it comes by quickly and it's over way before you know it.
About the Contributor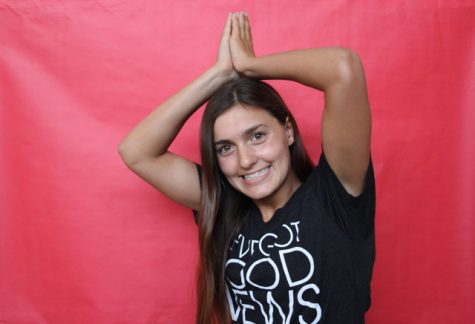 Hannah Cordes, Staff Writer
Hannah Cordes is a sporty IB senior in CavsConnect that loves everything there is to love about Gables. Whether it is dressing up for a pep rally or going...