Athletes Of The Week: Sara Rodriguez and Abigail Wagner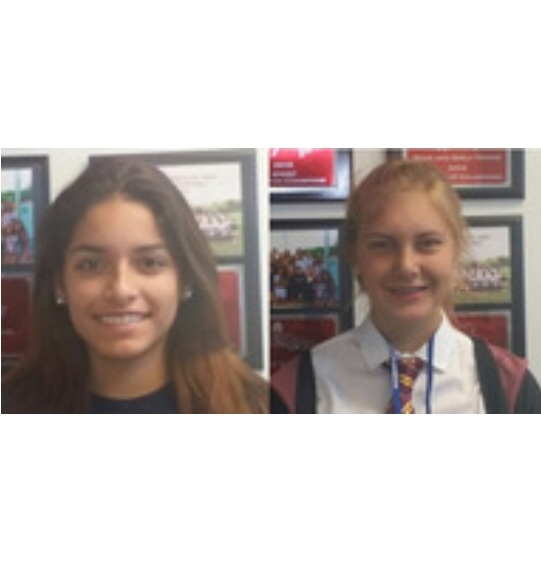 These athletic girls were rocking the court and the course the other day in matches against Westland Hialeah and the Youth Fair tournament. Sara Rodriguez, 12th grade, had 7 aces, 2 kills and 6 digs in the girls volleyball game against Westland Hialeah. Abigail Wagner, both grade, helped the Lady Cavaliers finish fourth at the Youth Fair tournament for golf.
Sara Rodriguez has been playing volleyball for five years. She has played volleyball for Gables for all four years of her high school career. She started volleyball not only because she enjoyed watching the sport, but also because her dad used to play volleyball and she wanted to follow in his footsteps.
Her hopes for the season are to improve even more in working as a team and for the team to play its best in every single game -especially the seniors. Rodriguez has continuously shown real dedication to the game. She works on all aspects of her game, physically at practice and mentally in her head.
"It is a sport that not only involves physical strength, but also mental strength," Rodriguez said.
The other athlete of the week is Abigail Wagner. Wagner has been playing golf on and off since she was a little girl, and this is her second year on the team. She really began showing her skills once she joined her middle school's golf team. Wagner hopes that the golf team will grow and that the skill level of the team will increase, during this season and in future seasons. Along with being an excellent golfer, Wagner is also in band. Wagner has a great opinion about golf and thinks anyone, no matter what age, can enjoy it.
"I like golf because you can play it even when you are 50…Whereas in other sports, when you get old, it becomes harder to play," Wagner said.
Clear the courts and courses because these ladies are spiking and driving their way to the top. Rodriguez's next match is on September 29th against South Miami at South Miami. Wagner's next match is September 30th against South Dade and American at the Granada Golf Course.
About the Contributor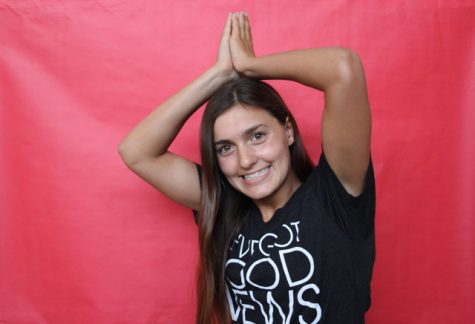 Hannah Cordes, Staff Writer
Hannah Cordes is a sporty IB senior in CavsConnect that loves everything there is to love about Gables. Whether it is dressing up for a pep rally or going...