"Hello" by Adele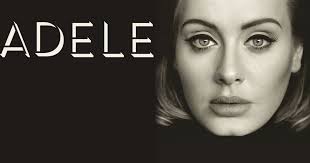 Album: 25
Artist: Adele
Genre: Pop
Release date: Oct. 23, 2015
Our Rating: A+
After four years of being in the dark, Adele greets her fans with her newest song "Hello."  This new release precedes her upcoming album, 25, which is set to be released on Nov. 20, 2015.
"The song is really good like it speaks to people and the situation she was put in to create such music was inspiring," junior Gleudis Medina said.
The song has become so popular that Adele broke Vevo's most viewed video in 24 hours. Taylor Swift's "Bad Blood" got over 20.1 million views; Adele's "Hello" had over 27.7 million views, beating Taylor Swift by a whopping 7.6 million views. The song is also said to be the fastest selling single of 2015 in the United Kingdom, the current record being held by Ellie Goulding's "Love Me Like You Do". Many celebrities have also gone to Twitter and Instagram to express their love for the song some posting: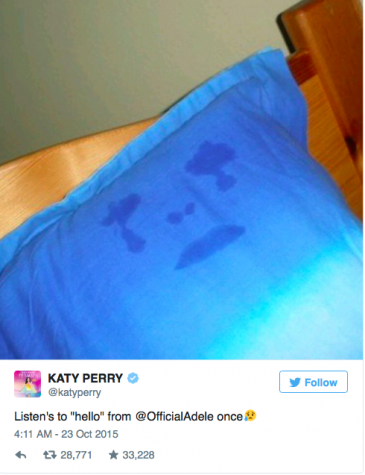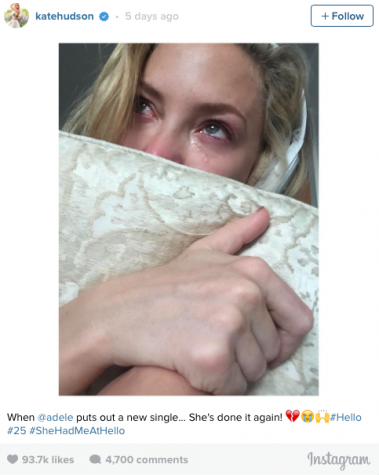 The song is already sparking the creation of many memes on the internet, practically becoming an overnight sensation. Since its release, fans have been tweeting about how much they love the song and how they can relate to it; even those who have never been in relationships are saying how much they're crying over it.
"I think it became so popular because Adele has not released music in so long and the music she came out with a few years ago was such a mega hit, that it was just a matter of time before she released new music and that it be so perfect. I loved the song; it was so brilliant. Probably the best song of the year. It was just such a strong song for Adele to take back her place as the queen of music," junior Amanda Lopez said.
With this new song coming out, Adele will also be doing a lot of promotion for her upcoming album. BBC will be doing an upcoming hour long special on Nov. 2, 2015. Make sure to be on the lookout for Adele's new singles and her upcoming Album 25.
About the Contributor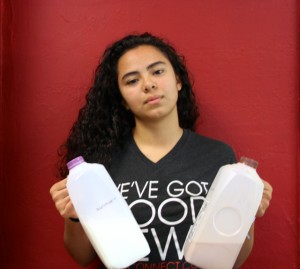 Kelsy Pacheco, Sports Editor
Kelsy Pacheco is a junior in the IB program at Coral Gables and cannot wait to see what this year awaits. She is happy to once again join the CavsConnect...