Gables Prepares to Take on Killian
On Sep. 18, the Gables vs. Killian Pep Rally hyped Cavaliers for the football game versus the Killian High Cougars later that day. Although the auditorium is currently under construction, and it has been five years since the last pep rally was hosted in the gym, students weren't discouraged to show their Cavalier Nation pride and cheer on the sports teams.
Pep rally hosts, Abraham Ahumada, Isabella Izquierdo, Mitch Gajardo and Cav Man Alejandro Arzola began to excite the crowd. Cheerleaders proceeded to perform the school cheer along with the Band of Distinction on the sideline. Color Guard was next in line to impress the audience with their skillfully synchronized spinning of flags, sabers, and rifles.
"This was the second pep rally that I performed in and for Color Guard it was easier to do a lot of our tricks since the ceiling is much higher in the gym. It felt different in that the gym was really bright as opposed to the auditorium which meant we could not use the special lighting and we had to alter our routine for an audience on both sides," senior Glenda Gomero said.
Mr. Evans and Coach Pollard greeted the crowd and introduced members of the football team. Students were reminded to show their support by attending the game at Southridge Stadium. The golf and girls volleyball teams also got their time to shine.
The Cheerleaders and Gablettes exhibited their talent during their performance. The teachers got in on the fun and showed the youngsters their fresh dance moves.
"The fact that the pep rally was held in the gym made it feel more intimate and cheerful. It made me think of how in the movies all the high schools have pep rallies in their gyms. Overall there was a different vibe in terms of school spirit," junior Natalia Clement said.
As the football season has just started, there will be plenty of pep rallies for every student to show their Cavalier pride. The pep rallies will get better and better as the year progresses.
About the Contributors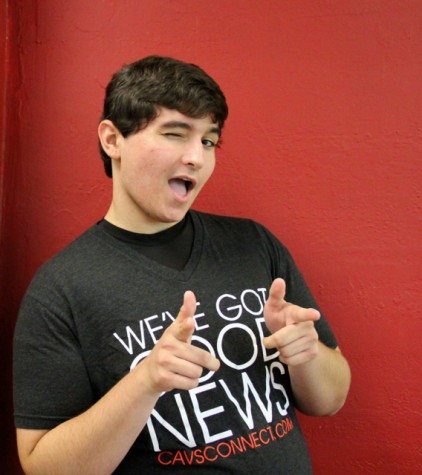 Jake Paz, Opinion Editor
Jake Paz is a senior in the IB Program at Coral Gables Senior High School who is very hardworking and strives to succeed at everything he does. Outside...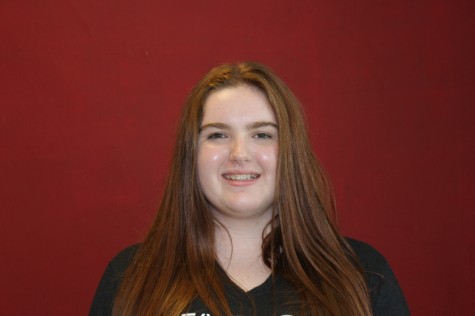 Catherine Healy, Business Manager
Now a junior in the IB Program here at Gables, Catherine is very excited to continue her high school career. She is ready to take on her third year as...