Gifts for Your Graduate
As the school year comes to an end, students are celebrating the promise of a break for summer and some students are even celebrating the finish of their high school years. Even if you are not one of these lucky graduates, you still may be related to one and will be looking for a gift to give them. If you are stumped on what to give to your grad, then never fear, CavsConnect is here. We have got some ideas for gifts to give to any type of graduate student.
Backpack: If you think your graduate will like a practical gift, then a backpack is a great idea. There are many interesting styles and colors that can make the backpack a hit. Add on their name, graduating year and maybe even a design to make the gift even more special. It will not only help them hold their supplies when they head off to college but will also help remind them of what they have accomplished.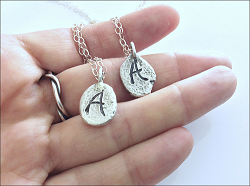 Jewelry: Another great gift for a graduating senior can be a customized piece of jewelry. It is very easy to get jewelry engraved with a student's name and graduating year. This extra will make the gift much more special for the grad. You can even get watches if you are shopping for guys instead of girls, making it still possible for this gift to apply to any grad. This is a great gift idea that is sure to be treasured by any grad.
"Similar to a yearbook, a piece of jewelry can be a memento of your high school years," junior Johnny Li said.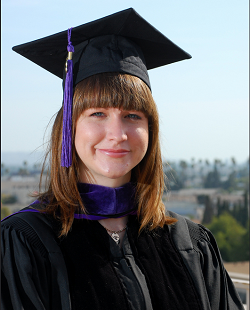 Photo: More traditional, but still great gift idea, is printing and framing a photo or photos of the grad. You can put a picture of them when they were young next to one of them graduating. You can also just put a nice frame around a picture of them. Friends and family can even sign their names around the photo so that the grad can remember all of their confidants later on in their lives. Even though it has been done before, there are many ways to put your own unique spin on a gift like this and make it a gift that the grad will never forget.
"I think a photo is the best choice because it can capture the memories a graduate had with their friends," freshman Jonathon Grindell said.
Books: CavsConnect knows what you are thinking, "Who wants to read a book when they just graduated from school?" However, if you think about your grad's interests, you will definitely be able to come upon with a fun book that will be interesting to them. You can even get them a practical book that can prepare them for the future, such as a book on how to save money or tips on how to get through college. This is an exciting gift that can help the grad learn how to prepare for the future.
"A book is a great grad gift because some can teach graduates helpful habits and ways to prepare for the future," freshman Vinnie Mash.
Graduation Card: Another simple and easy idea for your happy grad is a card. This gift is one of the easiest to find and can also be very creative.  With all the options, you are sure to find one that matches the personality of your grad. As an extra tip, maybe put a bit of cash in the card to give them a little spending or saving money. A card may seem like a simple gift, but if you find the right one it will certainly make an impression.
Hopefully you now have a better idea of what to give your graduating student. Most of these gifts are also usable for a wide variety of grads. With these gifts you are sure not to go wrong. Your graduate will feel proud of their accomplishment and happy that you recognize it. Remember that the most important thing you can do is show how proud you are of all their effort in school.