Waffles and Soccer Transcend Language and Culture for One Student
What do waffles and the most popular sport in the world have in common? At Gables, it's junior Zachary "Zack" Walsh.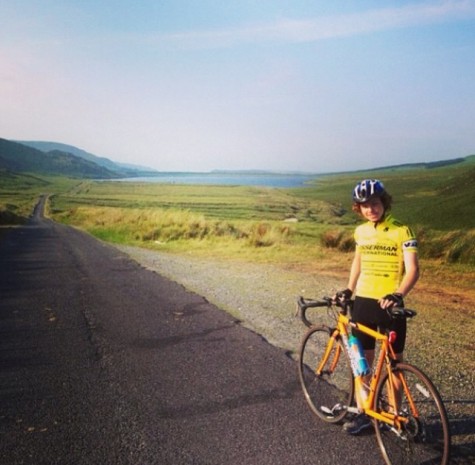 Walsh was born in Dromore West, Sligo, Ireland, and lived there for 2½ years before being immersed in the diverse cultural flavor that is Miami. He immediately enrolled in school and was placed in Spanish class, where he promptly adopted the Miami dialect. Today, he rolls his double "r's" with ease.
In fact, Walsh came up with what he considers one of his most brilliant ideas while sitting in International Baccalaureate (IB) Spanish class.
He has started an unofficial waffle club at school.
Waffle iron in hand and an old orange juice jug containing batter by his side, Walsh has created his own literal version of The Breakfast Club. About three or four times a month, he takes over AP World History teacher Ms. Noval's classroom during lunch to turn out dozens of delectable waffles for hungry students. Attendees supply toppings, such as strawberries, Nutella and maple syrup. However, acquiring an invitation to this brunch production is not easy – invitations are only handed out by Walsh himself.
When asked why he chose waffles, Walsh hastily replied as if it was obvious.
"Because waffles are God's gift to the earth," Walsh said.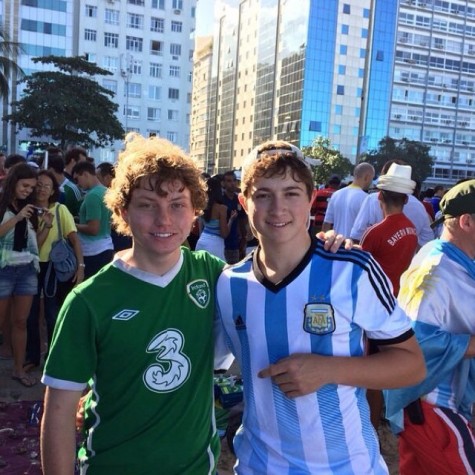 Apart from his passion for breakfast staples, Walsh enjoys biking and playing soccer. He bikes at least twice a week for about 20 or 30 miles, depending on how "lazy" he feels, and devotes a great deal of his time to being an avid soccer aficionado. His favorite soccer club is Manchester United, but when it comes to the World Cup, he roots for the country he deems his true homeland: Ireland.
Last summer, Walsh visited Rio de Janeiro, Brazil, during the FIFA World Cup. Though disappointed Ireland did not go very far, he was thrilled to attend the Fan Fests for both the semi-final and final game with fellow junior Tomas Nieves.
"Fan Fest was the biggest rush of adrenaline I have ever felt. It was so awesome that people from all over the world were able to come together to just watch a game," Walsh said.
His experience at the World Cup, along with advice from his uncle, sparked another genius Walsh idea.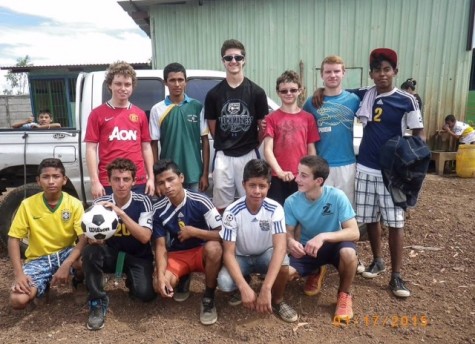 To fulfill his IB creative, action and service (CAS) project requirement, Walsh initiated what he hopes to be a continuous project in Tipitapa, Nicaragua. "Our Goal: Nicaragua" focused on narrowing the cultural gap between Nicaragua and the United States. Walsh collected about 150 jerseys, PVC pipes and soccer balls donated by friends, family, Soccer Locker and other major companies in Miami prior to his trip to Tipitapa. With this equipment, he carried out a two-day soccer clinic for children living in the small town, as well as assisted in constructing goals from the PVC piping.
Ultimately, the project was a triumph. Walsh still humbly takes pleasure in reflecting on the valuable endeavor.
"Soccer is not only an international sport, but an international language. I do not speak Spanish very well so it was mind-blowing to be able to still play and communicate with kids of different cultural backgrounds without actually using words," Walsh said.
The satisfaction Walsh received following his project inspired him to embark on his next extensive venture: College, where he plans to apply his infatuation with history and business to the global community by majoring in international business and affairs.
Wherever Walsh's studies and career take him, you can be sure waffles will fuel his journey.
About the Contributor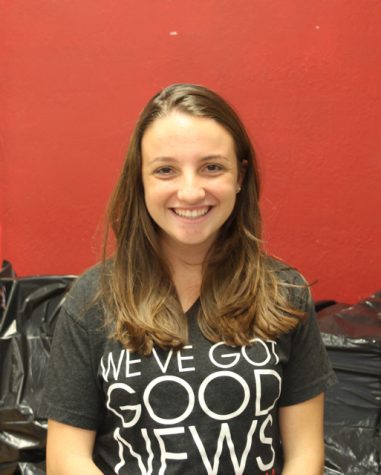 Annie Farrell, Copy Editor
Annie Farrell is a senior in the International Baccalaureate (IB) program at Coral Gables Senior High School. A seasoned Cavalier, Annie is involved in...