Indoor Sports Are Not That Bad(minton)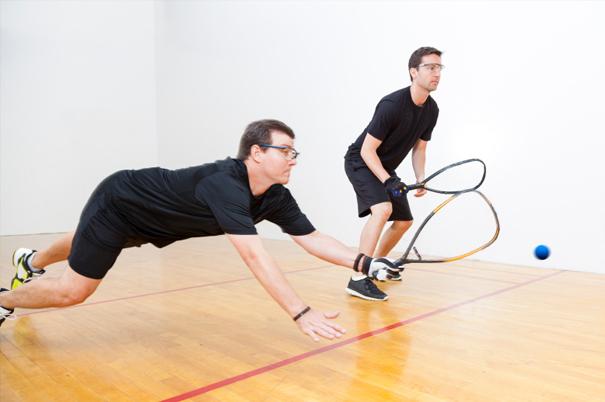 Living in Miami, it always seems to be 100 degrees. Whenever we want to go outside for a nice jog or to get some fresh air, the hot and humid temperature always drives us back inside. But there are other ways to have fun and stay in shape while still keeping cool. Here are a couple sports that you can play at home or at a gym:
Indoor Soccer:
-Whether you go to an indoor soccer stadium or just kick a ball around your house, indoor soccer can be a great game to play with friends. Instead of playing in the hot sun, you can play inside and get the same exercise! It is a great way to bond and a great way to get out and have fun. If you want to play, you can g0 to Midtown Stadium Indoor Soccer and play a game or two.
"Playing indoor soccer is so fun for me. So easy to set up with friends and you can make new ones when you go," sophomore Thomas Martinez said.
Racquetball:
-A simple sport, you can have a racquetball tournament with a group of friends. To start, all you need is a racket and a ball (or tennis ball) and just start hitting it against the wall. This fun sport can be played in most gyms or at your local YMCA.
Badminton:
-Badminton is a great sport for competitive players. Though it can be quite technical depending on how you play (singles, doubles, etc.), it is a great sport to let a competitive spirit out.
"I love playing badminton. It's a quick fun game where you have to use a lot of technique and be very agile. It brings me together with my friends because sometimes we go out to gyms and play on the weekends," senior Francis Perez said.
Ping Pong:
-An easy, fun game that you can play from the comfort of your home; all you need is a ping pong ball and some paddles and you are good to go. If you do not have what you need, then you can get a tennis ball and hit it with your hands!
Bowling:
-The best part of bowling is that you can eat, watch TV, and hang out with your friends while you do it. You do not even have to leave your house – just get a couple plastic cups and a ball and have fun! It is a sport that you can have a lot of fun with and not dent your bank account while doing so.
"Bowling is an intriguing sport. It is both physically and mentally strenuous," sophomore Guneet Moihdeen said.
Rock Climbing:
-A little unusual for Florida, but rock climbing is always a great idea if you are in the mood to try something different. Not only do you get to watch your friends fall off of rocks, but you can get a great leg workout out of it too.
Whether you are at home or out and about, indoor sports are a great way to get out, exercise, and spend some time with friends.