Chihuly at Fairchild: A Garden of Glass
Our Rating: A
Dale Chihuly is a world famous glass blower whose exhibit is returning to Fairchild Tropical Botanical Gardens for the third time after many years. The carefully placed exhibit had its grand opening on Dec. 6 and will remain open until May 31. For information on hours, pricing, and special events concerning Chihuly's Garden of Glass visit the Fairchild website.
The 83-acre property of Fairchild has been decorated with over 26 pieces that blend art with the variety of nature within the gardens. The glass-blown sculptures are composed of thousands of individual parts that form jaw-dropping pieces which become almost intertwined with the plant life and flowing rivers. Although he is based in Seattle, Chihuly's art has traveled all over the world, and moving these complex artworks was no simple feat.
"We had eight 53-foot container trucks filled with his work. That's 53 feet cubic feet of boxes and eight filled completely, so you  can imagine it was quite the task," Director of Exhibitions for Chihuly Britt Cornett said.
This is Chihuly's largest project to date. Bruce Greer, President of the Board of Trustess at Fairchild is very excited about the exhibit that fuses the arts with learning about science and will help raise money for Fairchild's orchid rehabilitation project called The Million Orchid Project.
"When you come to see Chihuly, you get excited, you're exuberant, you're having the greatest time of your life and you say – 'I want to learn about science' – and then we've had science and art converge. That's the mission, that's the game plan, that"s why we have Chihuly back," Greer said.
Chihuly at Fairchild is breathtaking. The variety of colors, shapes, and formations draw the eye all over the gardens and provide a 360 degree view of the pieces. Though the art may only be appreciated by some, it is worth the visit to view the gardens alone and some pieces just may appeal to you. It is a very unique experience that can change based on the time of day you visit, as the way the sun hits the pieces can change their appearance entirely. It offers a synesthesia of sight, touch, and sound that will provide a fun activity for all ages.
Don't miss out on the art! To check out more previews of Chihuly's work, visit Fairchild's instagram.
About the Contributor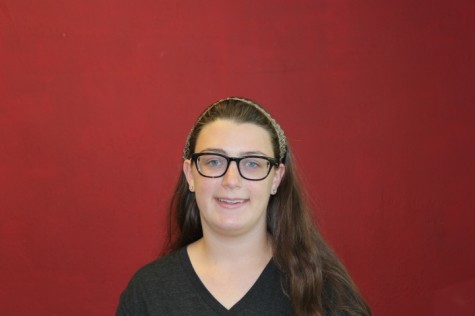 Sophie Feinberg, Editor
Sophie Feinberg is an IB senior excited to be a part of the hardworking team that is CavsConnect. Though soft spoken, she enjoys putting her words...