Into the Halloween Spirit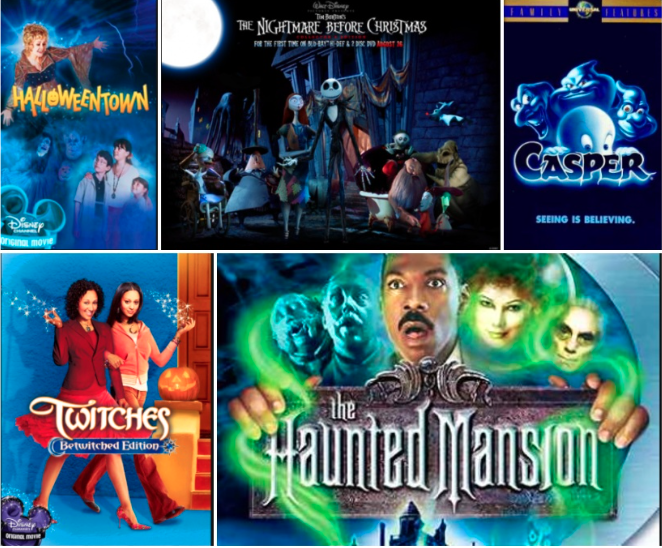 With Halloween right around the corner, the best way to get in the spirit is by watching classic Halloween movies. Everyone is already familiar with the graphic horror-thrillers, but has yet to focus on the classic and humorous PG films. Here are some of Cavaliers' favorite Halloween classics.
Casper is a fantasy-comedy family film made in 1995. A paranormal expert and his daughter bunk in an abandoned house inhabited by three semi-bad ghosts along with one friendly, young ghost named Casper.
MPAA Rating: PG
Our Rating: B
Halloween Town is a classic Disney Channel movie created in 1998. A family with magical powers goes on their first adventure after their grandmother, Aggie, comes to visit. Marnie, the main character, and her siblings are in charge of saving everyone in the town on Halloween from a dark evil that is taking over. Marnie and her younger siblings, Dylan and Sophie Piper, gather ingredients for a special wand to stop the evil and save the town.
MPAA Rating: G
Our Rating: B
Twitches is about a pair of twin teen witches who were separated at birth and adopted by two different families. They meet on their 21st birthday and must use their powers to save the world where their birth mother still lives.
"I'm absolutely in love with the movie Twitches. It's a really nice classic Disney movie with comedy included. I look forward to watching it whenever Halloween comes around, along with the sequel Twitches Too," freshman Sofia Viglucci said.
MPAA Rating: PG
Our Rating: A
The Haunted Mansion is a comedic Halloween classic made in 2003. It is mainly about estate agent Jim Evers whose latest project is to find a buyer for a huge, old house in New Orleans. However, when Jim visits the property with his family, he finds out it is already inhabited by 999 different ghosts. As the spirits make their visit a terrible experience, Jim and his family try to shoo them away so they can sell the house.
MPAA Rating: PG
Our Rating: B-
The Nightmare Before Christmas
The Nightmare Before Christmas is one of the world's most popular Halloween movies. Jack Skellington, the pumpkin king of Halloween Town, is bored with doing the same thing every year for Halloween. One day he stumbles into Christmas Town, and is so taken away with the idea of Christmas that he tries to get the resident bats, ghouls and goblins of Halloween Town to help him put on Christmas instead of Halloween. This is bad, however, because they can't figure out what they really want.
"The Nightmare Before Christmas is one of my favorite Halloween movies. I enjoy the whole summary and the storyline of it and the animation is just amazing. I am in love with all the characters and I would be able to watch it over and over again with no problem," freshman Daniel Krulig said.
MPAA Rating: PG
Our Rating: A
So before Halloween arrives, these are just some of the movies to watch. They will surely give you a little scare to prepare you for the actual terrifying night.
About the Contributor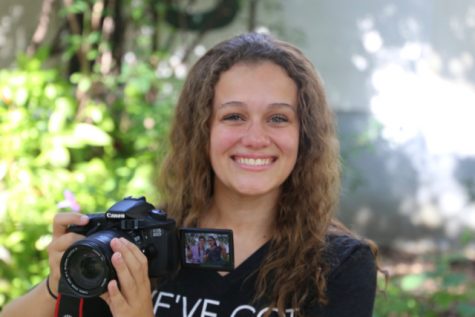 Cameryn Padron, Multimedia Editor
Cameryn Padron is a senior in the IB program. Cameryn is starting her fourth year working for Cavsconnect and her second year as the new Multimedia editor....