Fireman Derek's World Famous Pies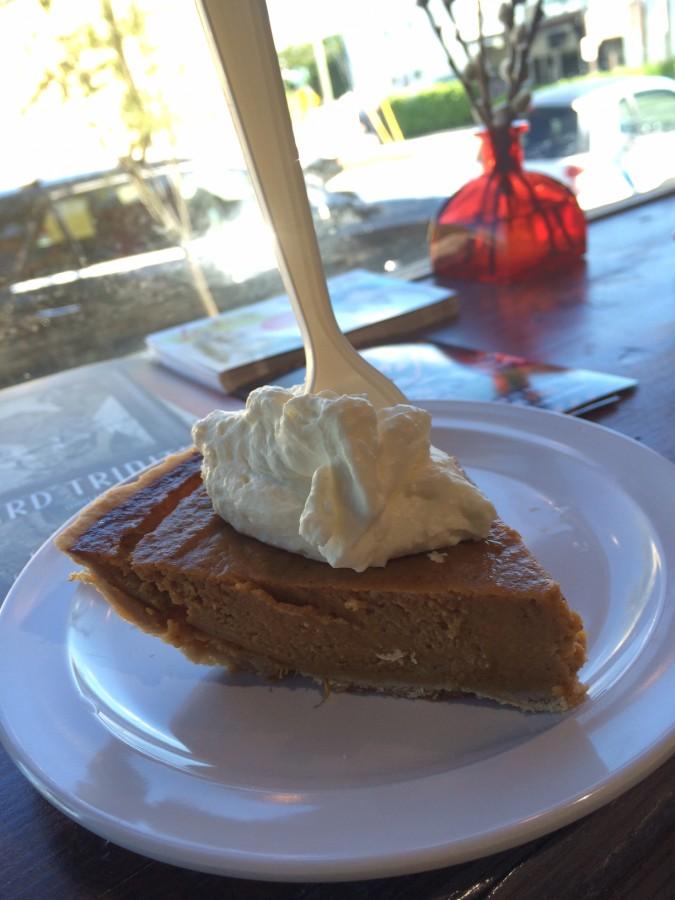 Aliyah Symes, Editor
October 22, 2014
Our Rating: C
It's almost painfully small, has a parking lot that seems even smaller and has prices a bit too mean on someone's wallet, but Fireman Derek's redeems itself with its phenomenal pies and welcoming atmosphere.
Located in Wynwood, Fireman Derek's is located on busy North Miami Avenue. Surrounded by street art, consignment stores and nestled up close next to Pride and Joy Barbecue, the pie shop sits-almost obscured, really -in quiet fame. The shop was opened a few years ago by Derek, an actual City of Miami fire-fighter.
He is noted, on his website, to "make the Best Desserts in town." While most of the time, such claims come from people who bite off more than they can chew, this shop doesn't need any humble pie.
It first started out as a food truck, roaming around Miami hotspots and attracting acclaim from the locals and tourists. But since its storefront opening, Fireman Derek's has received a number of accolades for its delicious desserts. It's been featured on the Food Network's Eat Street, voted Best Pie In Miami by SugarCave and awarded Best Key Lime 2011 by the Miami New Times. From traditional treats like apple pie and vanilla milkshakes to chocolate dipped Flan and the famous "Crack Pie," Derek's serves up an assortment of confections that are guaranteed to make your mouth water. On top of that, the people who work there always have a smile on their face and a list of suggestions for the indecisive snacker.
With all the compliments being thrown at Derek's, it's hard to see why it wouldn't get an A plus rating. But, while it's got such wonderful treats to nibble on, there are some downsides to the store. First and foremost, the parking lot is easy to overlook. Placed right in between the shop and the building next door, the tiny alley makes it difficult for cars to enter and exit simultaneously, causing small traffic buildups when people want to get in, get out or just drive down North Miami Avenue. Then, there's the size of the store. There's a tiny table in the corner and some stools set up against a mounted shelf, but hardly any room to move around. The kitchen, visible past the cashier's area, is larger than the space people have to maneuver in order to pay, eat or mingle. In addition, one of Fireman Derek's biggest downsides is the price of the pies. When shopping at Publix, someone can buy a whole pie for about seven bucks. But at Derek's, a slice of pumpkin pie costs upwards of five dollars.
Despite the near overwhelming deliciousness of the treat served, Fireman Derek's World Famous Pies have a bit of a ways to go when it comes to their pricing, their size and their accessibility. That's why those world famous pies get a C this time around. Sorry, Derek.