Miami's Top 4 Creepiest Places to Visit before Halloween
Halloween is creeping closer and closer, and holiday diehards have already coordinated everything from the color of their wigs to the shoes they will be sporting to prowl the hallowed night. There is, however, one fault in their elaborate plans: they do not have a spooky setting to prepare them for the frightening festivities bound to take place on Oct. 31. Below is a list of Miami's top four creepiest places to visit to spark the Halloween mood.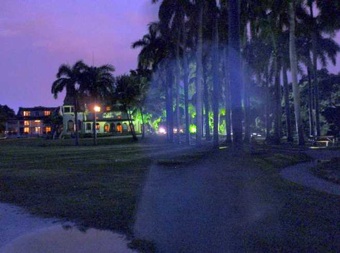 1. Deering Estate Ghost Tour: The Deering Estate at Cutler is a 1920's mansion built on tribal burial grounds. To this day, visitors swear they can hear the murmur of "ghost" voices while exploring the estate. Kindly enough, Deering Estate offers several tours led by Paranormal Investgators for those wishing to delve into the property's spooky secrets. The next historic "Be Your Own Investigator" tour is to take place on Oct. 23 from 7-9 p.m. For a fee of $30, guests will get the chance to shadow investigators as they examine paranormal evidence and collect ghostly proof.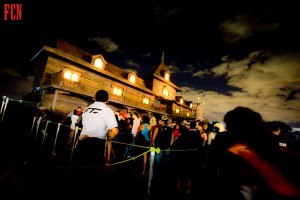 2. House of Horror: For a classic amusement park experience, House of Horror, located in the Miami International Mall East parking lot, is the prime haunted hangout. Being the largest haunted house in South Florida, House of Horror provides a plethora of outlandish attractions. One of its most popular attractions is escape artist Michael Griffin. Griffin performed on season 7 of America's Got Talent in 2012. Besides the unusual entertainment, House of Horror serves up fair food and an assortment of carnival rides. Admission is $25 for those over six years old.
"I went to Halloween Horror Nights in Orlando last year and I loved it. I wanted the same experience this Halloween, but a little closer to home. I plan on going to House of Horror this weekend. It's awesome that it is so close and convenient," sophomore Carolina Figueroa said.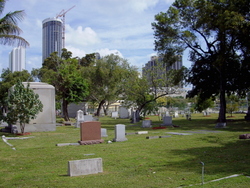 3. Miami City Cemetery Tour: Miami City Cemetery is Miami's oldest cemetery. It is currently the resting place of several Miami icons, including Miami's founder, Julia Tuttle, who was buried in 1898. Now having a place on the U.S. National Register of Historic Places, HistoryMiami entertains twisted visitors with a tour of the ancient cemetery. The next tour is scheduled to take place on Oct. 30, with two 90-minute sessions; 6-7:30 p.m. or 8-9:30 p.m. Tours cost $20 for HistoryMiami members and $30 for nonmembers. Who knows, guests may even run into the ghost of William Burdine, the founder of Burdines.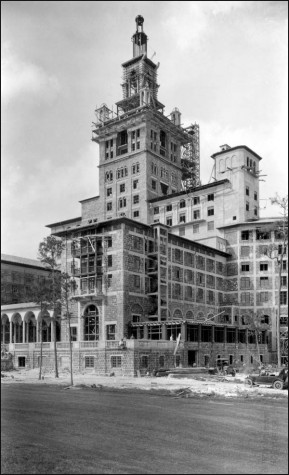 4. Biltmore Hotel Storytelling Sessions: The Biltmore Hotel in Coral Gables is the setting of countless spooky stories. Back in the day, the Biltmore hosted plenty VIP guests, one of them being President Franklin D. Roosevelt. The deluxe hotel, however, was not so welcoming to famous gangster Thomas "Fatty" Walsh, who was murdered on the 13 floor. For a brief time, the hotel was also used as a military hospital during World War II. A combination of these disturbing occurrences contributes to the Biltmore Hotel's haunted history. As of now, the Biltmore offers free storytelling sessions every Thursday at 7:30 p.m. Considering the fact that Halloween lands on a Friday this year, attending one of these sessions is the perfect way to get hyped right before the holiday.
"I play golf at the Biltmore almost everyday and I have heard so many creepy stories about its past. It's so cool that the hotel has embraced these stories and made an official event out of them," freshman Roberto Nieves said.
Miami is rich in history and eerie secrets, making it the ideal city to experience a Halloween fright night. With so many spine-chilling options to explore, this year's Miami Halloween is sure to be one of spooktacular proportions.
About the Contributor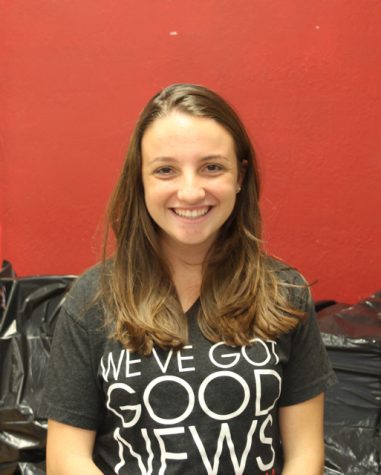 Annie Farrell, Copy Editor
Annie Farrell is a senior in the International Baccalaureate (IB) program at Coral Gables Senior High School. A seasoned Cavalier, Annie is involved in...