Sunny in Miami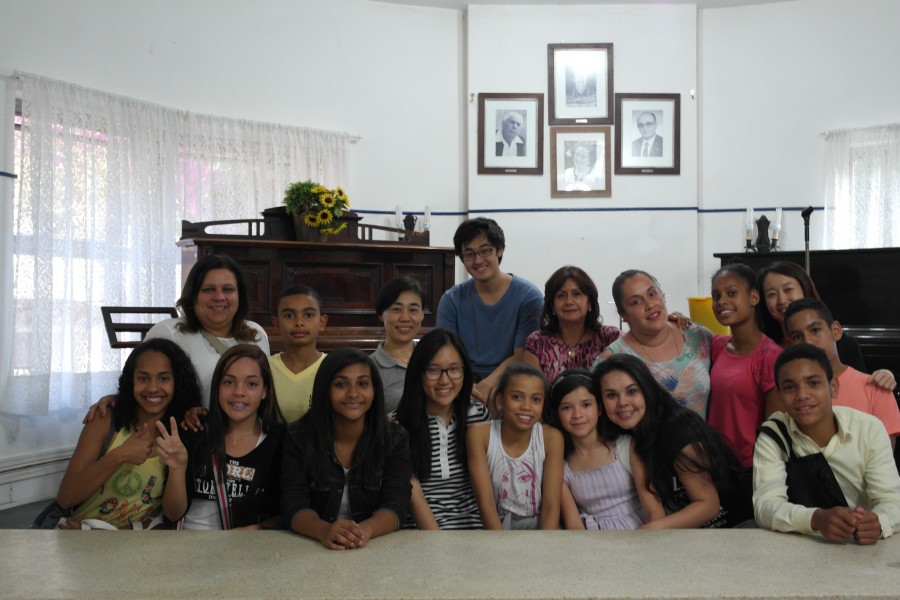 Sunny Na, a sophomore pre-International Baccalaureate (IB) student, is no stranger to change. On the contrary, she's all too familiar with it. Lately Na calls Miami home, but in the past she has given this name to cities in Korea, Colombia, Ecuador and Brazil.
Na became a member of the Coral Gables High community just two weeks ago, after moving from Sao Paulo, Brazil. Her father's job was the reason for her family's recent relocation, as well as past moves. Though this constant movement from place to place sounds like it could be tiresome and daunting, Na has managed to make the best out of the situation and has developed a remarkable skill because of it.
"I speak four languages: Korean, English, Spanish [and] Portuguese," Na said.
Despite immersion into all of these cultures, Na's roots can be traced back to Korea, her native country. In fact, her full name, Sunny Na, is Korean for "wise girl."
Before making her latest move, Na made a point to have no preconceived notions of the United States. She claims this was a lesson she learned when she was a only young traveler. Still, what little she did know about the United States, or Miami, or even the city of Coral Gables, didn't prepare her for the culture shock she experienced as she entered Coral Gables High.
"[Coral Gables] is very different. First of all, [Coral Gables] is really big! I have never been to a school that big! Also, Coral Gables has so many clubs that anyone can participate in," Na said.
Like everybody new to Coral Gables High, Na had to adjust to her new circumstances. She says the hardest task she currently faces is comprehending English vocabulary. This doesn't seem to be stopping her, however, thanks to her mastery of languages. She's facing the challenge of Gables's demanding IB program head on, and with the same enthusiasm that she tackles her favorite school subject: math.
"I always look for ways to challenge myself, and I think that math challenges me the most," Na said.
In times of need during her adjustment battle, Na is fortunate enough to be able to recall the countless pleasant memories of her life in Brazil. She says her favorite memory was when she had the chance to teach kids the musical, Mamma Mia!. She still reminisces about the pure excitement she saw on the kids' faces and the connections she made with each and every one of them. Na was fortunate enough to have friends in Brazil who prepared a scrapbook for her to take with her on her journey to Florida.
There is no doubt that Na will adapt to life here in Miami with the help of old and new friends. Na is well-versed in change. She even had some advice she was willing to offer other students who face similar challenges.
"If you are positive everything becomes much easier, and all of [your] problems solve smoother. Even if you don't want to smile, force yourself or else it's going to be very difficult," Na said.
Given her experience, intellect and enthusiasm, Sunny Na is sure to bring smiles to many faces at Gables.
About the Contributor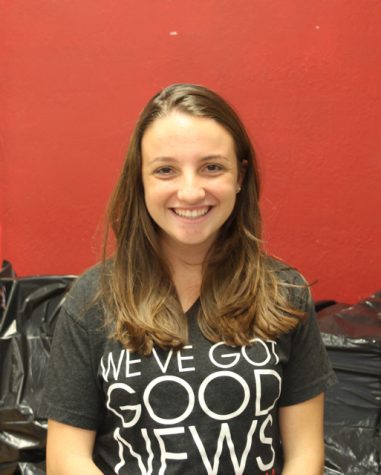 Annie Farrell, Copy Editor
Annie Farrell is a senior in the International Baccalaureate (IB) program at Coral Gables Senior High School. A seasoned Cavalier, Annie is involved in...