The Start of Something New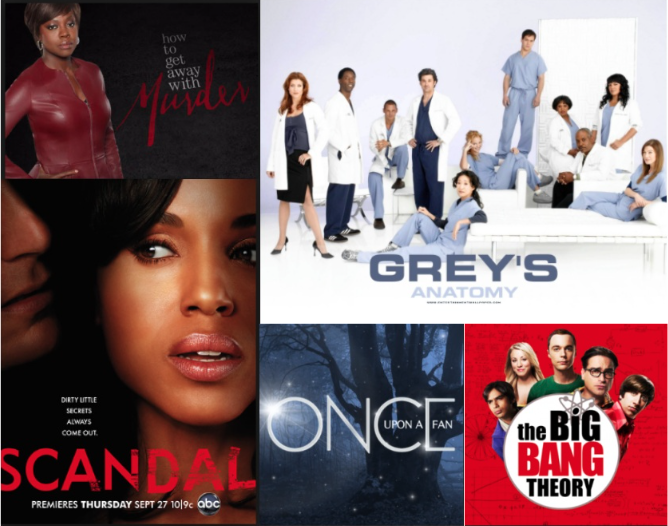 The time has finally come when everyone's favorite TV shows are returning to the small screen. Cavaliers watched attentively as season premieres were released. Here are the shows everyone has been raving about.
Once Upon a Time is an American fairytale, drama series where widely known fairy tale characters come together to stop an evil queen, break a curse and restore everyone's memory. It's up to Emma Swan, the savior, to bring peace and unite all of characters to stop any pending evil.
Ratings: 8.1/10 TV-PG
"I think it's a great show; it gives a really interesting twist on the classic fairytales that everyone has known since they were a kid. That's what gets you hooked on the show and leaves you wanting to find out more about characters' background and stories," freshman Sandra Lay said.
Scandal is a political thriller TV series starring Kerry Washington. The main character, Olivia Pope, is known as a "gladiator in a suit." Pope is the head of her very own crisis-management firm where her and her associates come to realize that their clients aren't the only ones with secrets. Pope attends to the public view of any political disaster that comes her way, bringing complications due to love interests, lies and the corruption of a simulated democratic government.
Ratings: 8/10 TV-PG13
The Big Bang Theory, released in 2007, is still TBS's most watched, and favorite show. It is a comedy series about four young, physics-obsessed scientists and one girl who gives their world a real spin.
Ratings: 8.6/10 TV-PG13
"I think that it is the best sitcom on TV; the cast is phenomenal and writing for the show is excellent. Chick Lorre and his crew really come up with some great characters, and obviously the actors and actresses make them that much more real with their performances," freshman Alejandro Prida said.
Grey's Anatomy is a medical drama TV series. It mainly focuses on the fictional lives of surgical interns and residents as they evolve into seasoned doctors and try to maintain their personal lives. The drama has been an audience favorite for years, so the overwhelming excitement received from this season premiere was as expected.
Ratings: 7.7/10 TV-PG13
How to Get Away with Murder
How to Get Away with Murder is a legal drama series that premiered on ABC for the first time on Sept. 25, 2014. It's centered around a group of ambitious law students and their brilliant criminal defense professor; he changes the course of their lives by becoming involved in a twisted murder plot. This shocking series is set to be aired on Thursdays at 10 p.m.
Ratings: 8.5/10 TV-PG13
"I feel like it's a really interesting show, especially for people who like mystery and murder shows," sophomore Olivia Pelaez said.
As these seasons continue, Cavaliers are sure to become glued to their television screens. If you're searching for a new series to watch in your spare time, try one of these new seasons; they'll give you an action-packed break between homework and other assignments!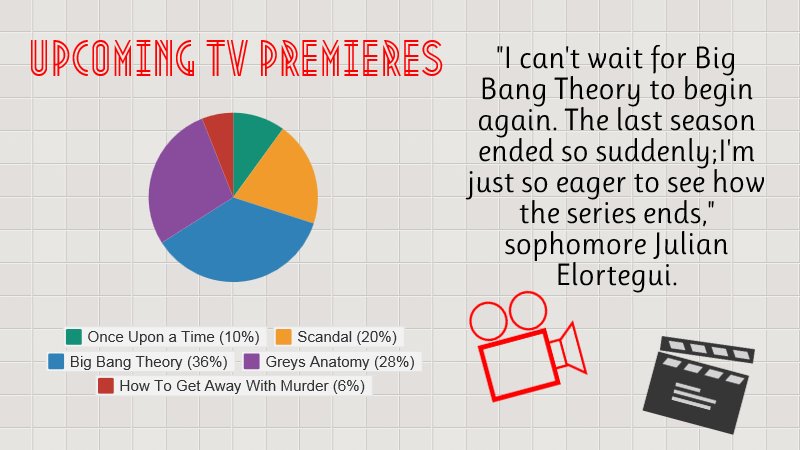 About the Contributors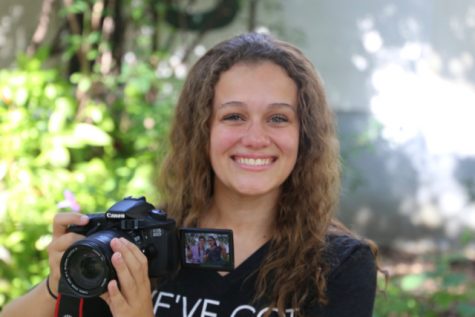 Cameryn Padron, Multimedia Editor
Cameryn Padron is a senior in the IB program. Cameryn is starting her fourth year working for Cavsconnect and her second year as the new Multimedia editor....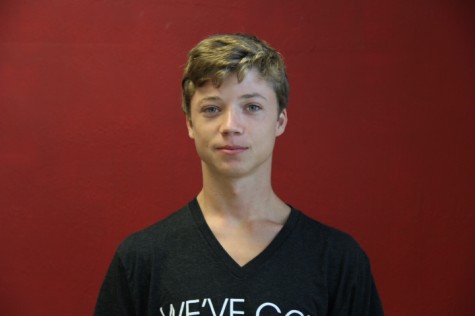 Bryce Scanlon, Photographer
Bryce Scanlon is an adventurous CAF & DM junior at Coral Gables High School who can't wait to try new things and explore the world. He was born in...