Running Around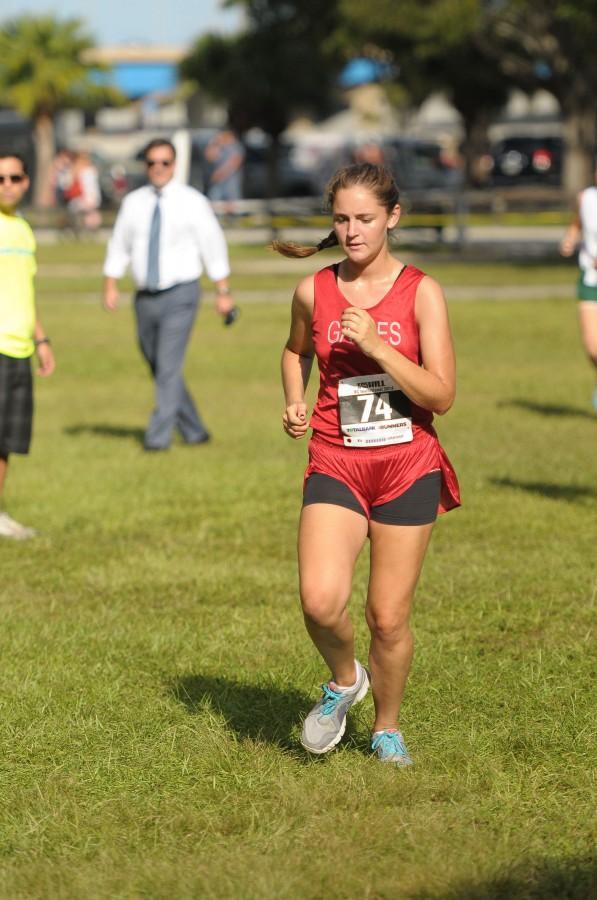 Bang! Senior Caroline Bauwens is one of the many great members of the girl's cross country team. She started running longer distances during her freshman yet, but didn't join the cross country team until junior year. She is also a tennis player and uses running to stay strong for tennis season in the spring.
Bauwens ran on her own for few years before the cross country team, striving to be like her dad who used to run a lot. Bauwens has definitely enjoyed her years on the cross country team, and she definitely thinks that her experience is nothing short of awesome. She says the one thing that cross country definitely has over tennis is the support from the crowd, fans, and teammates while she is competing.
"Cross country, at the the meets and at practice, have always been a blast," Bauwens said.
Bauwens is very happy with the team this year and hopes to pick up her performances as well. She is very happy with the fact that the girls are a much stronger team this year. She says she has trouble balancing training, school, college applications, extracurricular activities, and having to deal with injuries, but she always tries to stay positive. Bauwens also hopes to continue running in the future. She hopes to become good enough to join a running club or intramural sport in college depending on where she goes.
"Running has always been my way to distress myself," Bauwens said.
Bauwens also has many extracurricular activities that she does as well. She is the sports editor for he yearbook, the communications secretary for NHS, and she is also in IBHS. She was even working on a CAS project, where she would calibrate donated glasses and organize them for people in Haiti. In school, she enjoys her English, psychology and she also loves biology. She has always been an avid reader and enjoys analyzing books and literary works for symbols and more. Physiology and biology interest her because of the way the brain and body are composed and how hey work. Bauwens is bilingual and bicultural, in both English and French. She also got to visit Haiti recently because of her CAS project.
"It's also always a plus to have great teachers. In college I hope to do political science and anthropology. Another thing I am interested in doing in the future is something involved with politics because I've done Harvard Model Congress for the past two years and really enjoyed it" Bauwens said.
Last season she finished in the top six at an invitational and was a part of the girls JV team that also won the JV competition at that same invitational. Her biggest goal this year is to improve. she hopes to be able to run below 24 minutes in a 5k by the end of the season.
"It was a proud moment. It was amazing because I'd never done so well and I wasn't even aware of how well I did until they told me. It was so exhilarating to know how hard I had pushed and to see that it had all paid off," Bauwens said.
With all that she is doing and how well she is improving, Bauwens is not likely to slow down anytime soon. To learn more about her, click here.
About the Contributor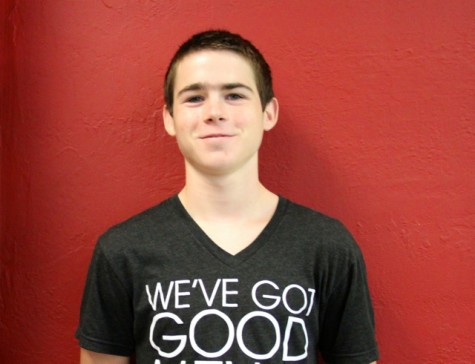 Cavan Wilson, Co-Editor-in-Chief
Senior Cavan Wilson is beginning his final year at Coral Gables Senior High School. He will be a Co-Editor-in-Chief this year and will be sorry to leave...