What Are Cavaliers Watching on Netflix?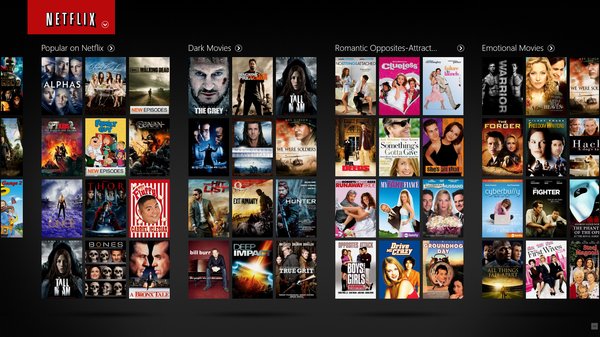 It is obvious that Netflix has taken over our generation as the main source of entertainment. With such a wide variety of TV shows at your disposal, becoming consumed by one of these programs is inevitable. It is so easy to flop down in an armchair or crawl into bed with a computer on your lap, but the real question is: which TV show should you watch? 
CavsConnect had the chance to ask our very own Cavaliers what their favorite Netflix shows are.
One Tree Hill: This Teen Drama follows the eventful life of a group of high school kids in a small town called Tree Hill in North Carolina. Consisting mainly of drama and romance, this program is very popular amongst Gables students – particularly the female population.
"One Tree Hill is the best show I've ever watched on Netflix. My favorite characters are Lucas and Peyton because I just love seeing their relationship's ups and downs," freshman Natasha Landsberg said.
Arrested Development: Created by Mitchell Hurwitz, this comedy sitcom encompasses the life of the fictitious Bluth family. This "riches to rags" sitcom has been highly rated by both critics and students. However, the show was unfortunately cancelled in 2006 due to low viewership, which was odd considering that its first season was a smash hit.
"[Arrested Development] is such a great combination of Friends, 30 Rock, and Malcolm in the Middle," freshman Luis Salazar said.
Breaking Bad: AMC's critically acclaimed Breaking Bad is a crime drama based on a high school chemistry teacher who has been diagnosed with inoperable lung cancer. Walt, the main character, wants to make sure his family is financially comfortable when he passes away. In order to do this, he "breaks bad" and begins to sell crystal meth. This intricate, dark drama is one of the most popular shows on campus, having fans of all ages and genders.
"I like the show because of Walter White's character – the way Vince Gilligan developed his personality gave the whole audience a full view of him. You get so emotionally invested in his character," junior Stephan Chamberlin said.
Watching your favorite TV show is a great way to unwind after a long day of school. Whether you are binge-watching a romance, a thriller or a comedy, Netflix is a great platform to do it on.