Fall into Fall Fashion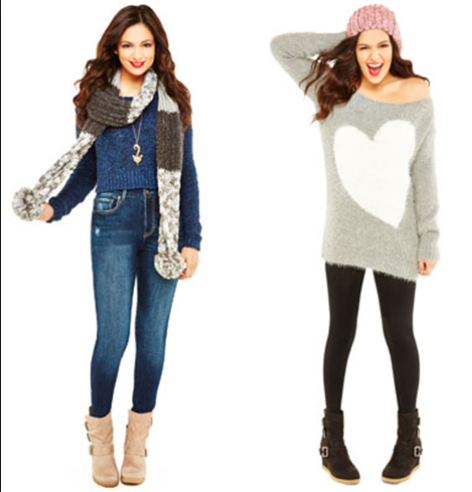 Summer is coming to an end. While most of us are dreading it, Fall is a great season to put your best fashion sense to use. We can start by saying goodbye to bright and vibrant colors, cute bathing suits, and certain types of dresses. As Fall approaches, we notice the hot sun changes into rain, the humidity decreases, and slight winds blow. In this case, it's time to cover up and go shopping.
Showing off your Colors-
Fall is known for dark, faded shades. As most people already know, this season's basic colors include orange, red, and yellow. Designers have recently created a new trend of dark blues, dark purples, and grays in their clothing. With such new color options, people have the chance to make all kinds of combinations; you can create a fading look with a dark color on the top, a light color on the bottom, and combine it with other color schemes. Nicole Miller, a famous designer known for elegant dress-wear, is also adding dark faded colors to her new Fall collection.
Easy going outfit-
As the breezy weather starts to come in and the humidity starts to settle down, new relaxing, loose-fitting clothes begin to fill your wardrobe. You can wear a cute little brown or black shall with a t-shirt of any kind and color. Pair that with black sweatpants or yoga pants and your easygoing outfit will be complete! This style works for almost anywhere you go.
"I really enjoy being comfortable anywhere I go. I don't have to worry about trying to pull up my tight pants every other second or fixing my shirt. Fall is the time to let go and try sporting new colors. I love just slipping on something really easy and comfortable and going anywhere. Plus it is really fashionable and super cute," freshman Elizabeth Ruiz said.
Formal wear- 
Many people struggle when trying to find the right fall attire for business or parties. For business occasions, young adults usually like to wear black high knee socks with black high-heeled boots. They also like to wear a ruffled shirt, mainly dark purple or dark blue, along with a high waisted skirt. To top off the look you can wear a leather jacket of your choice.
You can never go wrong with a simple party dark-colored dress. The best accessory to pair with this dress is a white lace cardigan to match your heels or flats.
"I am such a fan of wearing high knee socks and boots. They're great for almost any event in the Fall. I also love to wear the leather jacket just to give the look a bang," junior Natalie Medina said.
Now with the season starting to kick in, its time to go shopping and find the Fall look that you can't wait to show off!
About the Contributor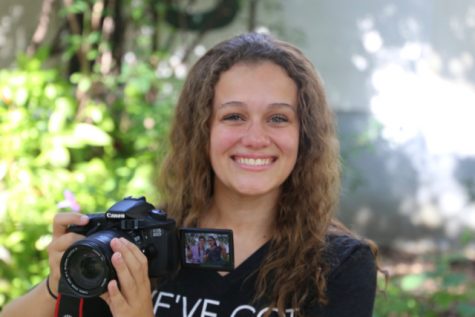 Cameryn Padron, Multimedia Editor
Cameryn Padron is a senior in the IB program. Cameryn is starting her fourth year working for Cavsconnect and her second year as the new Multimedia editor....