Lifeproof Case vs. Otterbox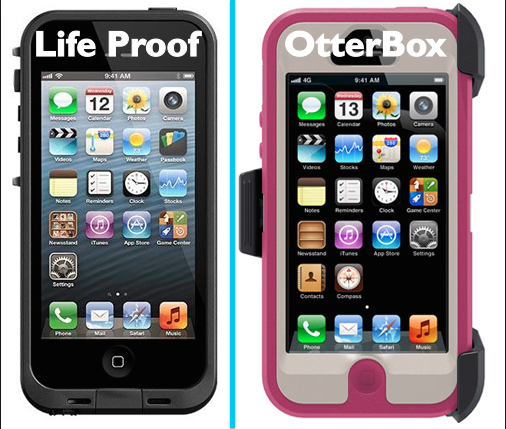 All around campus, people are dropping their expensive smartphones and shattering their screens to pieces. To prevent this from happening, they are purchasing the two most protective smartphone cases in the market: the Lifeproof case and the Otterbox.
Lifeproof is a high-quality protective case for your smartphone, currently being sold in the market as one of the top 5 picks for phone cases. The Lifeproof case can protect your phone from water, snow, dirt, and shock and can fit a wide variety of smartphone products such as the iPhone, iPad, iPod, and Samsung Galaxy. It can be purchased in several colors and skin stickers, costing a total of approximately $80 (depending on the type of phone that you have).
"I love the Lifeproof case. It keeps your phone completely safe and it can still look stylish in all the cute color options. I was considering getting the Otterbox until I found out the Lifeproof was completely waterproof. I literally don't have to worry at all when it rains. Instead of having to hide my phone in my jacket, I can just carry it in my hand and it still works perfectly fine!" says freshman Kadison Steiner.
Feeling a little bulky, the Otterbox is a massive case that protects against dust, dirt, and drops. If you go with the Defender series, your phone is also protected against water vapor and raindrops. I wouldn't swim in a pool with this one, but it will keep your phone safe if you spill a small amount of water on it. The Otterbox ranges from $40 to $100, depending on the series that you purchase, and the phone that you are trying to protect (iPhone 5 cases are more expensive).
"Otterboxes are absolutely amazing! Besides the fact that they are pretty big for a case, they definitely get the job done by protecting my phone from almost anything. Although it's not completely waterproof, it still protects my phone from a spilled drink," says freshman Vinnie Mash.
Want to preserve your phone in a glass of water with a Lifeproof case or be able to throw it off a cliff with an Otterbox? Both are very durable and don't cause destruction to your cellular device. Now it's your time to choose which case to buy!
About the Contributor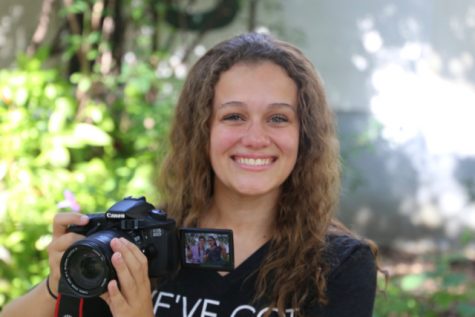 Cameryn Padron, Multimedia Editor
Cameryn Padron is a senior in the IB program. Cameryn is starting her fourth year working for Cavsconnect and her second year as the new Multimedia editor....