Coca-'Cole'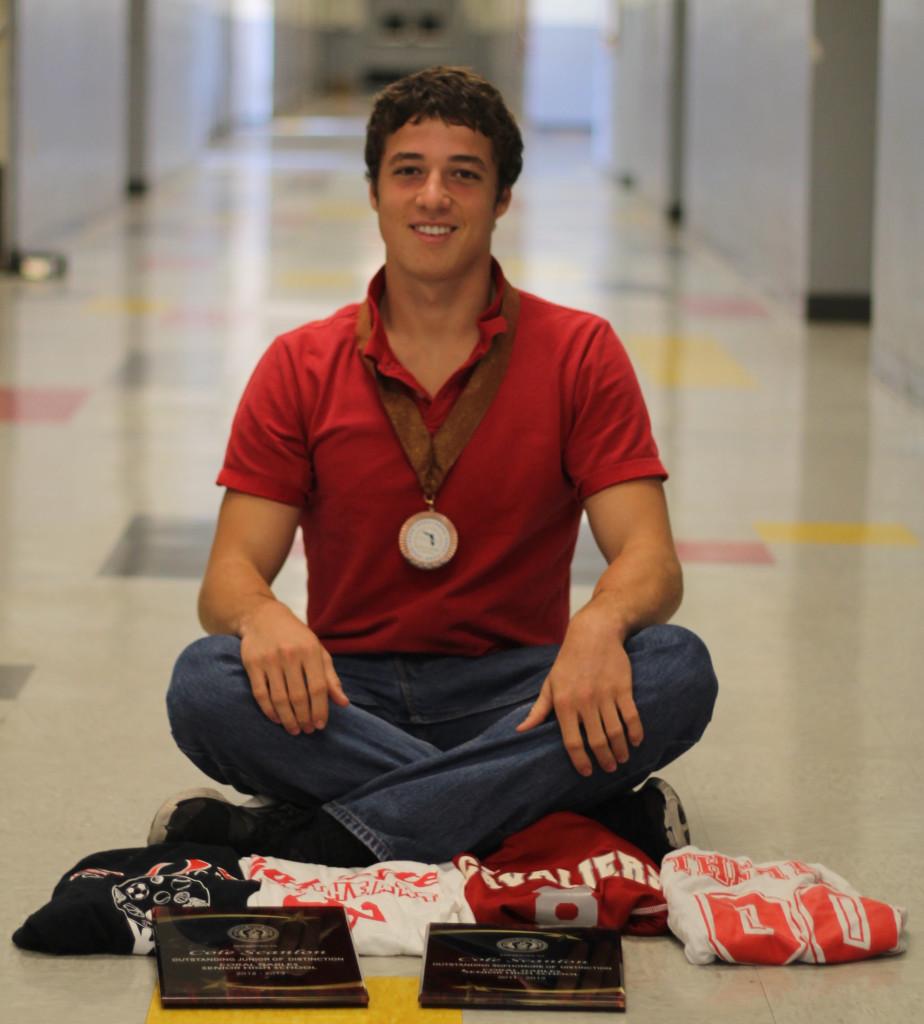 Senior Cole Scanlon finds his own way to stand out among the many students attending Gables. An IB student, Scanlon balances academics with various extracurricular activities. Scanlon has been on the varsity soccer team for the past four years, and has taken part in Student Government for the past two.
Cole Scanlon takes initiative and has founded several of his own programs: the Support Our Sports (SOS) Club, the Briland Book Drive, the We Got Your Back-Pack Jamaica Drive, and Stride 4 Senegal, the newest addition to Gables traditions. Scanlon faces some of his tasks more reluctantly, being the captain of the Gablette Sweethearts Dance Team and a 2-year contestant in the school's Mr. Coral Gables pageant. As a result of his accomplishments throughout high school, Scanlon received a scholarship from major corporation Coca-Cola.
"Gables has contributed to my honor as a Coca-Cola Scholar because our school offers so many opportunities. I realized early on when I came to Gables my sophomore year that the chances to take initiative and, hopefully, make a difference are embedded in the school. I just needed to take advantage of these opportunities," Scanlon said.
Given of the large array of scholarship opportunities, it's easy to wonder how Scanlon discovered the Coca-Cola scholarship. Upon hearing about the scholarship from a friend who had recently been awarded with it, Scanlon came across the application for it online. From over 90,000 applicants, Scanlon was announced as a semi-finalist, meaning he had to complete another, more in-depth application, complete with two letters of recommendation and four essays. Of the 2,200 semi-finalists, 250 were selected as finalists who were interviewed. One Skype interview later, Cole Scanlon prevailed as an official Coca-Cola Scholar. The merit scholarship awards Scanlon with $20,000, renewable at $5,000, for four years at the school of his choice, along with the possibility of gaining an additional $10,000.
Scanlon was also invited to an annual banquet held in honor of the 150 Coca-Cola Scholars, which will be located in Atlanta, Georgia. The banquet is just one of the events that will be occurring on this Coca-Cola Scholars's Weekend, complete with community service projects, seminars, and bonding activities. The CCSF (Coca-Cola Scholars Foundation) is determined to connect with scholars before, during, and even after college, which can already be seen through the ties Scanlon has begun to make.
"It [the scholarship] means that I can worry a little less about money when selecting which college I go to next year. In the long term, though, it means I join a network group of 5,000+ Coke Scholars who go/went to some of the top schools. This is great for internship and networking for jobs. I am already in the process of getting an industrial engineering internship for the summer with one of the Coke Scholars," Scanlon said.
The Coca-Cola Scholarship aims to reach high school students who do well academically, show leadership qualities, and are dedicated to service. The goal of the CCSF is to consistently work with potential leaders, change the world, and create an everlasting legacy. For any future applicants, Scanlon gives a few words of wisdom:
"With the premise that everyone has a passion, I advise other students to pursue what they love and enjoy to do. I think scholarships like Coke Scholars look closely for genuine interest, instead selecting students who do activities so that they will have activities to list on their college apps. Use your passions as mediums to make an impact on others, in whichever ways seem right to you," Scanlon said.
A large amount of accomplishments under his belt, Cole Scanlon plans to study applied mathematics, industrial engineering, or economics, although he is unsure of which university he may attend. Enjoying the last moments of his senior year, Scanlon plans to explore his interests and read; it's clear to see that Gables will be seeing great things from him in the near future!
About the Contributor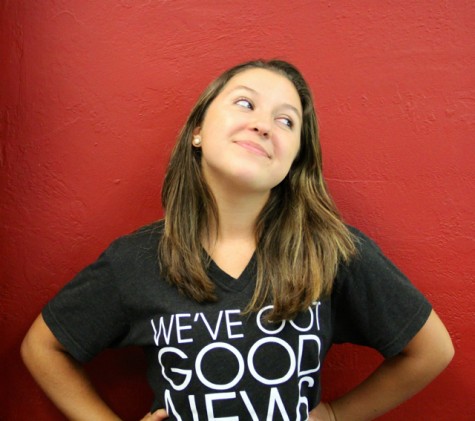 Sabrina Ochoa, Editor-in-Chief
An IB senior at Gables, Sabrina Ochoa (commonly known as "Sab," "Sabi," "Sabu," "Bri," "NaNa" and even "Fab Sab" ) is a proud Cavalier. Despite her minuscule...