Drive for Victory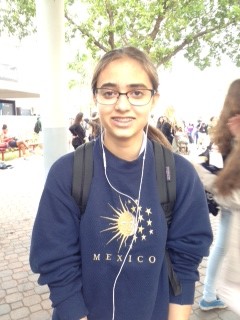 Hang on for a minute...we're trying to find some more stories you might like.
Alitza Martell, a freshman in the CAF&DM academy, is a current player on this years 2013-2014 girl's junior varsity basketball team. She  previously played on the varsity team two years in a row when she attended George Washington Carver Middle School. Martell began her basketball journey when she was seven, and she still continues it today.
"I think I started playing because of my dad. He would sit and watch the Heat games on TV, and I'm sort of a daddy's little girl so I would sit and watch it with him. Eventually, I learned most of the rules and the concept of the game," Martell said.
Martell thinks it's a great sport partly because it requires a lot of energy. "My favorite thing [about] basketball is the adrenaline feeling I get when I'm playing a game. After the tipoff I have so much energy and I'm focused on the game and it just makes it all the more fun," Martell said.
To most players balancing school with sports is something that a high school athlete just has to get used to, but not Martell. She has had quite some experience in this field.
"Balancing school with practice schedules is tough, but I've done it all my life because I've been doing karate since I was 4,"  Martell said.
Dedication is the key in any sport, and Alitza Martell has got that key. Martell practices 5 days out of the week, and she finds that basketball is not only a fun sport, but it also helps her.
"It keeps me active. Since I started in the team this year, I found that I'm not simply getting home and fooling around on my phone," Martell said.
As her journey progresses, her next step is to make the varsity team and, in the long run, she wants to try to get an athletic scholarship and then study photography. From first to ninth grade, Alitza Martell still continues to love the sport.
About the Contributors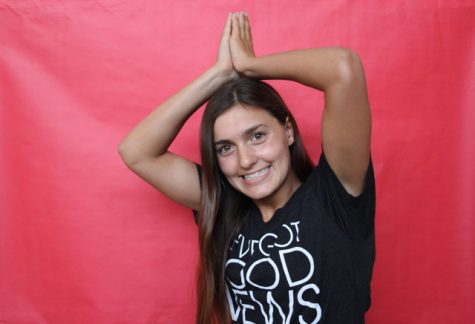 Hannah Cordes, Staff Writer
Hannah Cordes is a sporty IB senior in CavsConnect that loves everything there is to love about Gables. Whether it is dressing up for a pep rally or going...