Green Berry
Our Rating: A
Most healthy restaurants these days are quite expensive; plus, the portions don't even match up with their high prices! Luckily, this cute, tasty restaurant known as Green Berry recently opened up in the city of Coral Gables. Not only is Green Berry healthy, it's also extremely affordable! This delicious restaurant has mouth-watering sandwiches, salads, smoothies and even healthy snacks. One of the best parts about Green Berry is that you have the option of almost any kind of salad, wrap or sandwich your grumbling stomach desires delivered right to your door!
"Green Berry's delivery service is extremely fast, and their food is always fresh and tasty," junior Luis Puentes said.
This unique place has a cozy ambiance in which you can sit either inside or outside and soak up the sunshine. On the other hand, if you're not in the mood to leave your house, Green Berry can simply deliver straight to your door! This delectable place has tons of tasty options; you can simply go to their website or look them up on instagram to see their daily yummy posts.
"The first time I went to Green Berry, I had the tuna sandwich. It was extremely good; now I go there almost every week," senior William Midence said.
Next time you're in the mood for a fresh meal, such as a wrap or sandwich, simply stop at Green Berry! It's the healthiest affordable meal you'll have and you won't regret it!
About the Contributor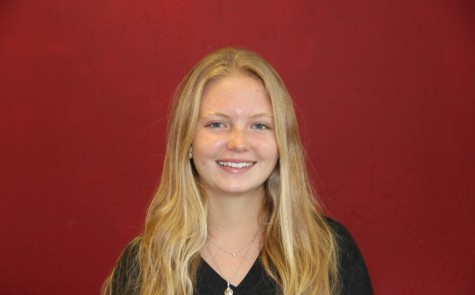 Sofia Bratt, Editor
Sofia Bratt, an outgoing senior, is part of the IB program at Coral Gables High School. She is eager to embark on her second year in CavsConnect as the...