A Tale Better Kept With the Dead: Pirates of the Caribbean
Release Date: May 26, 2017
Directors: Joachim Rønning, Espen Sandberg
Starring: Johnny Depp (Jack Sparrow), Orlando Bloom (Will Turner), Javier Bardem (Captain Salazar)
MPAA Rating: PG-13
Our rating: D
In an attempt to revive the "Pirates of the Caribbean" franchise, Disney released the newest installment "Pirates of the Caribbean: Dead Men Tell No Tales," 6 years after the last film. When the creation of the movie was first announced, fans were inclined to be skeptical since the fourth movie had been, well, a terrible disappointment. Despite that, fans were able to maintain high hopes for "Dead Men Tell No Tales," desperately wishing it could somehow restore the former glory of "Pirates of the Caribbean". Then the trailer was released, and the movie was released, and it all went downhill from there.
Managing to sit through the entirety of the movie, thoroughly understanding what was going on, and enjoying it all at the same time was impossible. It was clear that directors Joachim Rønning and Espen Sandberg were trying way to hard to revitalize a franchise that had definitely died in 2o11. The movie was 2 hours and 33 minutes long, which seems like more than enough time for an action movie, but it was in fact (unfortunately) too little time. The story of the movie was crammed with superfluous details that actually made it difficult to follow what was occurring instead of enhancing the story line. Eventually, the main idea became so muddled that the little interest that the movie had even managed to foment in the audience was lost.
"Honestly I thought "Pirates of the Caribbean: Dead Men Tell No Tales" would be better, but I can't say I'm surprised. It's just disappointing because the first movie was so good," sophomore Nicole Alfaro said.
So as fans felt all their hope for a good story line wither as the movie progressed, they looked to Johnny Depp and Orlando Bloom to provide some sort of deliverance from their suffering with great performances that would have let them leave theaters feeling that their trip to the movies was not in fact a waste of time. But at that point, they were wrong to have any kind hope for the movie at all. The characters of Captain Jack Sparrow and Will Turner were simply done no justice. Many people argue that it was just poor acting on the parts of Johnny Depp and Orlando Bloom in an attempt to defend the film, but in the end they were just following the script given to them and are not to blame for shoddy performances.
"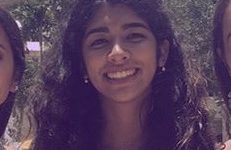 I loved the antagonist, Captain Salazar. Johnny Depp was great; a lot of people think he's outgrown the role but I think he's still a great match for Captain Jack Sparrow,"
— senior Gabriela Vega
However, it is unfair to the directors to criticize everything about "Dead Men Tell No Tales," no matter how tempting it may be. While I, personally, will never re-watch the movie, there are certain aspects of it that allow me to see why some people managed to say "Well, it wasn't that bad." The movie did deliver some entertaining and captivating action scenes that were classic "Pirates of the Caribbean." It is also important to note that the first "Pirates of the Caribbean" movie simply set the bar too high, and desperate attempts to reach that bar are destined to end in failure.
All in all, the movie was just not good. It was somehow too long, too short, confusing, and eventually the confusion made it boring. For anyone who would like to see a pirate movie that won't make you depressed and feeling like you lost 3 hours of your life, stick to the first movie.
About the Contributor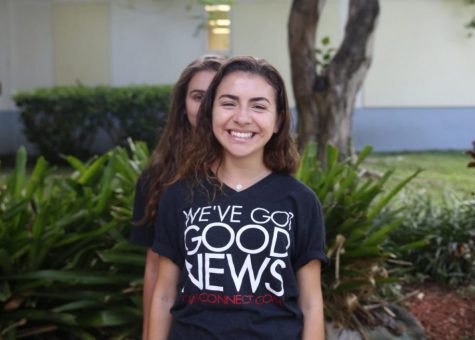 Natalia Rodriguez, Reviews Editor
Natalia Rodriguez is currently a senior in the International Baccalaureate (IB) program here at Gables, and is excited to continue editing for CavsConnect...