Spring Break on a Low Budget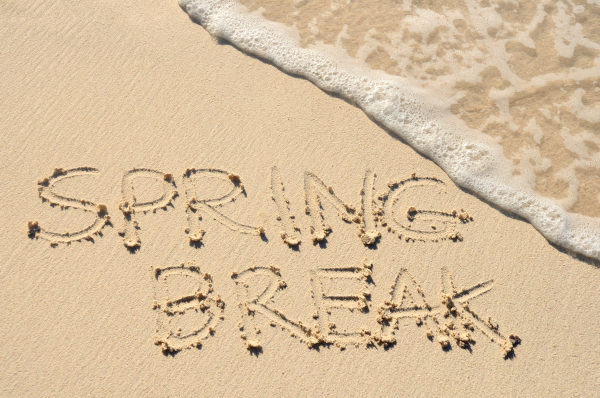 Making spring break plans on a low budget may seem like an endless cycle of doing nothing at all, but it doesn't have to be this way! Here are just a few cheap things to do over the break:
"
During spring break, I usually travel and I volunteer…This year I'll be going to Jamaica with my friend, Andrea Junco, and we'll be working with elementary students…I recommend [that] people…spend their spring break doing something they enjoy, but also something that's effective."
— junior Sunny Na
Keep it cool: Spring break in Greater Miami generally entails warm, sunny days. It's time to take out the water guns and break out the water balloons! Plan a pool day with your friends, or even stage flash water fights at random times during the day. It's all about keeping cool and making memorable moments with friends.
Make it all about you: There is no better feeling than unraveling with no responsibilities. Take this time to carve out some me-time and unwind. Spend a day at a local spa, try out a new exercise routine, read a book, watch a movie, or even catch up on some sleep. You can even spend an entire day binge-watching television programs on Netflix; just make sure that's not all you're going to do over break!
Take a road trip: Taking a trip to a family or friend's cabin might just be the ultimate bargain. Regardless of the opportunity to make memories, all you have to worry about is gasoline and food. You can even make it a camping trip and finally put that sleeping bag in your closet to good use!
Do some good: All of spring break doesn't have to be spent on me-time or catching up with friends. Budget some time to give back to the community and volunteer at a local community center or a food drive. There is an endless list of volunteer projects going on each month, so don't be afraid to explore the Internet and find some fulfilling community service opportunities!
High school is basically a continuous cycle of testing, homework, and stress, so try and make the most out of your spring break.