A Break Never Comes Soon Enough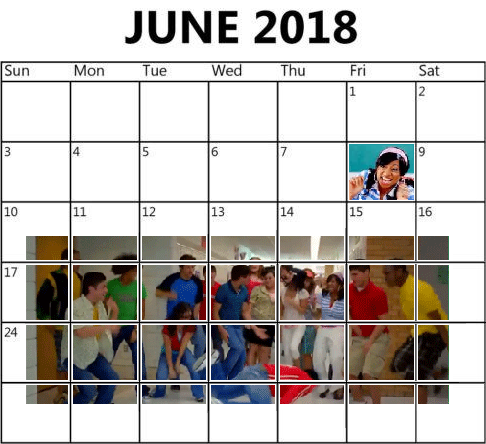 With less than sixty school days until summer vacation, some students are already counting down for a release from school. In fact, whenever we reach the last stretch to summer, school administration, parents and students start questioning if our breaks should be modified. Instead of keeping the old schedule, we should focus on benefiting the learning of our students. In other words, school breaks should be more dispersed across the school year, this being the best alternative to the eleven weeks of summer vacation.
According to the American Psychological Association, teenagers report higher levels of stress than grownups; this can be caused by grades, difficult assignments, balancing their home, school and social lives, but especially the pressure of being college-ready. All of these possible factors can quickly lead to student burnout—which is when a student has been forced to such extremes that stress levels rise to a maximum. Nonetheless, short vacations would, in fact, help reduce stress and prevent the accompanying symptoms: restlessness, high blood pressure, increased chances of obesity and negative mental effects, such depression or anxiety.
Moreover, students are more susceptible to forget content over the summer; on average, students lose about two months of reading skills and approximately 2.6 months of learning in math. As a result of the longer break in summer, teachers lose precious time by re-teaching concepts learned from the previous year to catch their students up. Additionally, shorter breaks during a school year could also help students prepare in a more efficient way for exams since they can concentrate on studying without having to worry about school during the breaks. Furthermore, students usually give up once the second or third quarter ends due to the lack of motivation, which is why a lot of students drop out of high school and college. The best way to motivate students is by rewarding them repeatedly with shorter breaks since a week off from the beginning of January to the end of the year is not enough for students.
"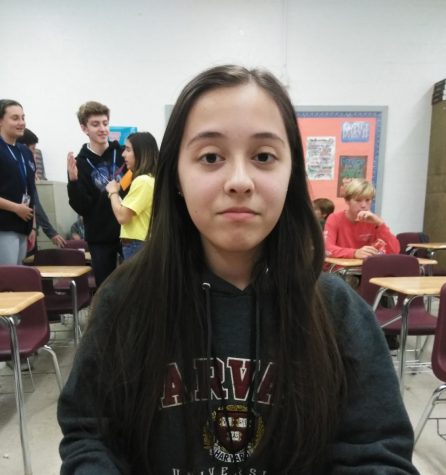 I think it would be better to have breaks in between because you would rest more and it makes the periods of time we are at school seem shorter.
— freshman Chloe Fiffe
On the other hand, there are others who believe that one long break is better for students. They argue that students have better opportunities to work and to make room for different experiences during the longer breaks. Also, the long break serves the purpose of motivating students throughout the entire school year, and the spare time allows for more family time. Nonetheless, the idea of the short breaks is not to get completely rid of the summer vacation, but instead to better divide the time off compared to the hours spent in school. Students would still have a full vacation, except the typical thirteen weeks are shortened to eight or nine, leaving the others to be distributed across the entire school year. If anything, shorter breaks allow children to have more time with parents, since their days together would be better spread out and not filled with summer assignments. In addition, this would better allow parents to vacation and leave with their children, since their vacation days and pay might actually allow for it on shorter breaks.
"I think we should have a long summer vacation since we get to relax for a longer time. While taking breaks throughout the school year allows us to take a break from school, longer summer vacations give us more time to travel for a period of time," junior Andrea Izurieta said.
We spend twenty-five percent of the whole year in short and long breaks, and only around four percent of that is from both spring and winter break combined. Shorter breaks could easily become a compromise between just one long break or having no breaks at all during the entire year. Even though ten percent of schools in the United States are year-round, there is still ninety percent to go. Let's take a break from arguing, and break into finding a fix for our educational system…one step at a time.