Welcome to Flavortown
Dedicated to August Field
It is impossible to deny the incredible talent and pure culinary genius that Guy Fieri exudes in his day to day life. As a thriving restaurateur and television icon, Guy Fieri has delved into the development of several Food Network staples throughout his career that highlight his innate aptitude as a reputable connoisseur.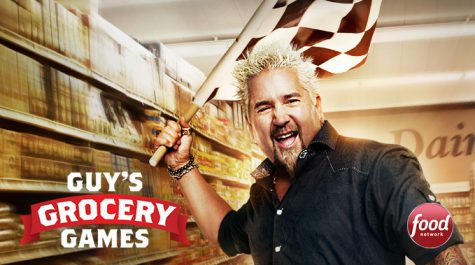 Guy's Grocery Games
Our Rating: A++
Leading off with an impressive use of alliteration, this show is one of Fieri's most popular as it allowed his brand considerable recognition since it aired in 2013. Putting experimental twists on everyday classics, Fieri's "Guy's Grocery Games" leaves every viewer entranced by the attempts of amateur chefs to win $20,000 by impressing Fieri with their cooking savvy. Straying away from the Food Network tradition of challenging experienced chefs, Fieri pushes cooks of all levels to the limit when he poses challenges like creating a meal for 4 on a budget of less than $10. This proves to be no easy feat as the show's core is centered around the competitor's spar to win the approval of the preeminent Guy Fieri. The show does a sumptuous job of juxtaposing the immense pressure the chefs face with light-hearted humour, appreciated by every age. Guy's Grocery Games can lend itself to serve as an inspiration to all who watch as many find themselves inspired by the success of its contestants to attempt out-of-the-box recipes in their own homes.
"The mix of Guy Fieri and competitive cooking games really brings my two favorite things together it is quality television. I also will watch anything with Guy Fieri in it," freshman Ana Capiro said.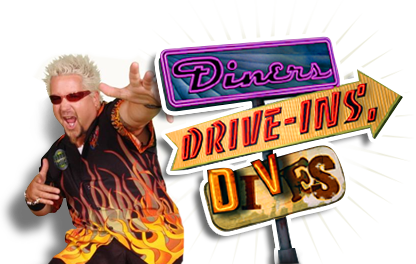 Diners Drive Ins and Dives
Our Rating: A++
One of Guy Fieri's most recognizable achievements is the popular TV series "Diners, Drive-ins, and Dives", "Triple D" as he lovingly nicknamed it, is a show in which viewers follow Fieri as he crisscrosses the United States in search for a cozy home-style restaurants that is full of character and, of course, flavor. What sets "Triple D" apart from any other show on the Food Network is the notion that it conveys how great food is not exclusive to fine dining, and the best places are usually hidden gems. Moreover, the restaurants Fieri visits are all usually small locales in cities that even locals may have overlooked. The show also takes one into the kitchen where viewers can "meet" the owners and witness the way a few of their signature dishes are made, which is undoubtedly the best part of the show. Albeit, that also makes the show unbearable to watch on an empty stomach as the mouthwatering dishes make even the most satiated people's stomachs growl. The show's success is not only limited to the United States anymore- Guy Fieri has also filmed special episodes across the Atlantic in Barcelona and Italy. "Diners, Drive-ins, and Dives" has truly made a profound impact in the world of cooking and travel shows, and provides content that is always of the utmost quality.
"Out of all of guy fieri's shows [Diners, Drive-ins, and Dives] is my favorite because of the fact that when I go on road trips I can visit the restaurants he went to and get the full Guy Fieri experience," senior Gaby Vega said.
It is evident that Guy Fieri is a man of many talents, transcending through media from television sets to meme pages throughout the nation with flawless ease.
Leave a Comment
Your donation will support the student journalists of Coral Gables Senior High School. Your contribution will help us cover our annual website hosting costs.
About the Contributors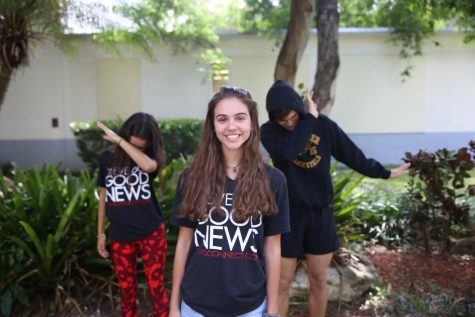 Emily Simon, Editor-in-Chief
Emily Simon is a senior in the International Baccalaureate (IB) program at Coral Gables Senior High. Serving as both the Features and Student Life editor...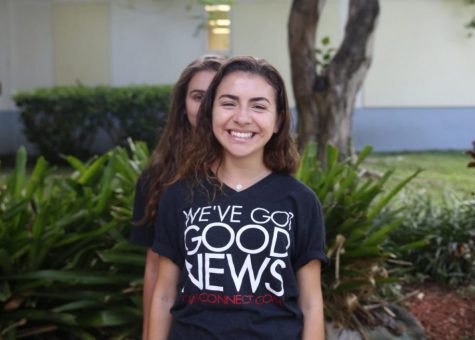 Natalia Rodriguez, Reviews Editor
Natalia Rodriguez is currently a senior in the International Baccalaureate (IB) program here at Gables, and is excited to continue editing for CavsConnect...