Top 4 Best Disney Movies

Every Disney movie has a different story and different moral message that is communicated through different characters and story lines. But overall, these four movies are the best Disney films because of the way they take adults back to their childhood and give children the chance to expand on their imaginations.
Monsters, Inc. (2001)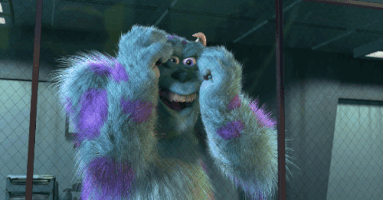 Release Date: November 2, 2001
Directors:  Pete Docter, Lee Unkrich, David Silverman
MPAA Rating: G
Starring: John Goodman, Billy Crystal, Steve Buscemi, Mary Gibbs
Our Rating: B+
J.P. Sullivan is one of the top scarers in Monsters Incorporated is the largest scare factory in the monster world. His scare assistant, Mike Wazowski, is also his best friend. When a child becomes loose in the monster world the duo must find her and return her to her room and in the process fight off Sullivan's enemy, Randall Boggs. This movie is one of the best because of its storyline and the love that grows throughout the movie. All characters learn a lesson and find an alternative to collecting screams and scaring children in the human world. With a few laughs, this movie is great for all ages.
The Incredibles (2004)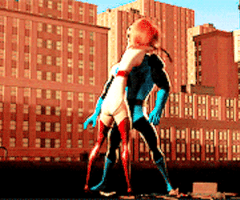 Release Date: November 5, 2004
Director: Brad Bird
MPAA Rating: PG
Starring: Samuel L. Jackson, Spencer Fox, Craig T. Nelson, Jason Lee
Our Rating: A
Superheroes, Elastigirl and Mr. Incredible, are married and have started a family leaving behind their heroic past as superheroes that were sent into hiding. Mr. Incredible longs for one last adventure and finally, after being summoned to an island, he is captured. Then his super family follows him handiwork together to save the world. This movie has jokes for every age and is full of action for it being a cartoon. Seeing a family come together to save the world and seeing all their children grow and find themselves are the best aspects of the movies.
"The Incredibles is probably one of the first Disney movies I saw as a little boy so it takes me back to my childhood, I remember wanting to be a super hero and wanting to get invisibility as a power so I wouldn't have to clean up my toys when my mom told me to," sophomore Alexander La Bella said.
Zootopia (2016)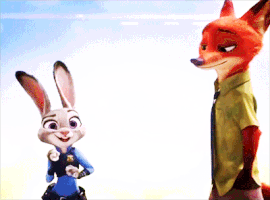 Release Date: March 4, 2016
Directors: Byron Howard, Rich Moore
MPAA Rating: PG
Starring: Jason Bateman, Ginnifer Goodwin, Shakira, Idris Elba, Jenny Slate
 Zootopia is a mammal metropolis where every animal coexists and thrives. Judy Hopps becomes the first rabbit police officer and is determined to live her dream and fight crime. Hearing of a mysterious case, she hops on and tries to figure it out on her own. She is joined by a fox, Nick Wilde who makes her job even harder. This movie is all about following your dreams and sticking to what you believe in. One of the newer Disney movies, it is a reminder of how much Disney has changed and how much technology has evolved.
Lilo & Stitch (2002)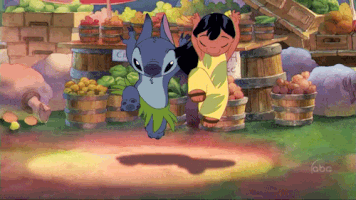 Release Date:  June 16, 2002
Directors: Chris Sanders, Dean DeBlois
MPAA Rating: PG
Starring: Chris Sanders, Tia Carrere, David Ogden Stiers, Daveigh Chase, Kevin McDonald
Our Rating: B+
The galaxy's most wanted extraterrestrial lands on an island in Hawaii and meets a lonely girl in search of reconnecting her family. Lilo adopts Stitch and is able to unlock his heart and give him the ability to care for someone else; creating an unusual yet lovable extra terrestrial family in the end. This movie revolves around idea of the importance of family and recreating it after a devastating situation. Lilo and Stitch is sure to bring people together and not leave a dry eye in the audience.
"I think Lilo & Stitch is one of the best Disney movies because it shows little kids the importance of family and unconditional love, its important for little kids to realize this at a young age because your family and friends are the only ones that know you better than your know yourself and could help you in a difficult situation," senior Deylis Perez said.
All in all, Disney movies always exceed expectations but these four top the charts because of their story lines and the moral messages. All can bring a family together by just watching any of these movies and all show a different side of Disney making them the best.