Lucky Number Seven
For the seventh year in a row, the Gables' Annual Golf Tournament was held at Melreese Golf Course on January 10, 2013. The event is a large fundraiser for the baseball team where alumni can gather and play at their own leisure. Before the tournament, student athletes must sell raffle tickets and advertise for the event. Winners of the raffle were gifted with a variety of prizes ranging from Miami Marlins' tickets to an iPad Mini. Unlike years before, the baseball team worked together with the football team and the two coaches, Wisser and Pollard, were able to manage a successful fundraising event.
"Being within athletics, coaches always need to support their own sports. This makes fundraising necessary. The event is the biggest fundraiser for the kids ,and they work really hard to fundraise, so in the end, it's great to spend all the money we save on them; that way, they can enjoy it," Coach Wisser said.
A total of 56 golfers participated in this year's tournament. This includes five former Major League Baseball players ,who are also alumni of CGHS. The golfers participated to help the school, and of course, to play. Lucky for them, the weather was clear and assisted in the smoothly ran event.
"I think it's a great event where we get a lot of alumni and former baseball players to come. A lot of us have had a chance to play in the big leagues which helps keep the tradition of Coral Gables Senior High and the Cavaliers. Along with the great weather, who can complain?" Mike Lowell, MLB player, Gables' alumni, said.
Being that the event was held on a Friday, a few of Gables' current students joined in the fun. A current player on the golf team, Marissa Urupia, got to have a few swings alongside alumni and challenge them. Dijon Smith also made an appearance and represented Gables Football.

"It was a great feeling to hear things the alumni talk about with their advice on life and things like that. I'm glad the event was able to support football, and show underclassmen that it's important to participate in such events," senior Dijon Smith said.
Finishing off the event, the golf tournament was a success. The funds raised will go towards baseball and football in order to keep the needs of both sports assessed. The golf tournament was a classic occasion where alumni take the opportunity to gather with one another and give back to their alma mater.
About the Contributor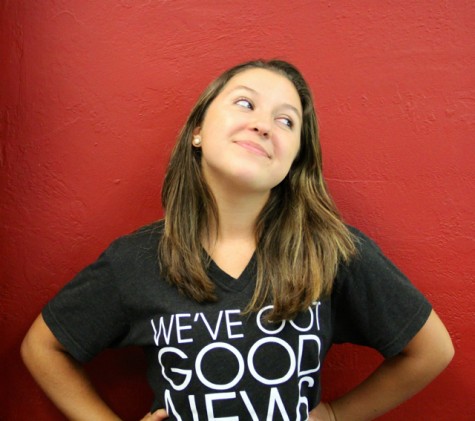 Sabrina Ochoa, Editor-in-Chief
An IB senior at Gables, Sabrina Ochoa (commonly known as "Sab," "Sabi," "Sabu," "Bri," "NaNa" and even "Fab Sab" ) is a proud Cavalier. Despite her minuscule...