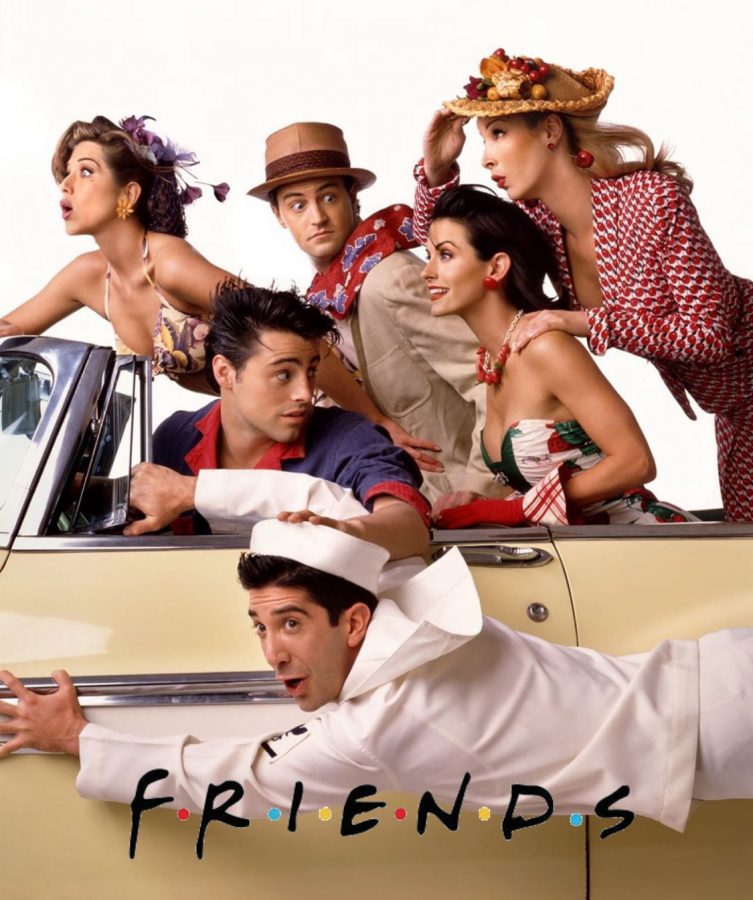 Melanie Ozuna
'Friends' fans have long been teased with rumors of a reunion. The Central Perk gang is no longer "on a break." After 15 years and innumerable fan requests, HBO Max has decided to launch a reunion in May 2020. The Emmy-winning sitcom, which ran from 1994 to 2004 on NBC, will air on the original soundstage, Stage 24, on the Warner Bros. Studio lot in Burbank. 
The original Friends producers Kevin Bright, Marta Kauffman, and David Crane will co-executive produce the special alongside the show's stars: Jennifer Aniston, Courteney Cox, Lisa Kudrow, Matt LeBlanc, Matthew Perry and David Schwimmer. The special will be directed by Ben Winston, who will also executive produce alongside Emma Conway and James Longman. The streaming service will additionally air all 236 episodes. This is a boon to everyone who misses binge-watching the series since it left Netflix at the end of 2019.
"I'm super excited, but unsure of how it'll actually turn out. I think Friends is a staple of modern sitcoms, but does it really need to be revamped? Sometimes it feels like the entertainment industry tries to push things past their prime, and I hope this reunion lives up to its expectations," junior Chloe Grant said.
The reunion will remain untitled and unscripted. It will be the first time all six cast members share the same stage since the show ended its 10-season run in 2004. Marking the special as unscripted means this will not be a reboot of the scripted series.
Recently, Jennifer Aniston and Matthew Perry joined the world of social media. Aniston welcomed herself by posting a picture of the Friends cast spending an afternoon together again. All six of them took to Instagram to confirm the news to fans. They each posted a throwback photo of the entire cast along with a caption that read simply, "It's happening…". Therefore, bearing in speculation about the idea of a reunion special.
"To be honest, I started watching 'Friends' recently, a while before they took it off Netflix in December. I immediately fell in love with the show and the quirky characters. I cannot wait to see Chandler and Joey on screen again; their chemistry and charisma were indescribably wonderful," junior Chloe Fife said.
Other than the passionate fans, the actors also appear to be very excited. Aniston decided to surprise some fans at the old coffee shop. She appeared on the Ellen Degeneres show to talk about it, which is taped on the Warner Bros. lot where Friends was shot back in the day, and where the set of the Central Perk coffee shop remains for tourists to visit. Courteney Cox showed her enthusiasm as well by posting a video clip of herself outside the building that her character called home for 10 seasons on the show. 
Although this reunion may not be the first one to be planned, it is expected to be a memorable one. Unlike the last one, viewers can expect to watch every star involved in the special to share a few more laughs.