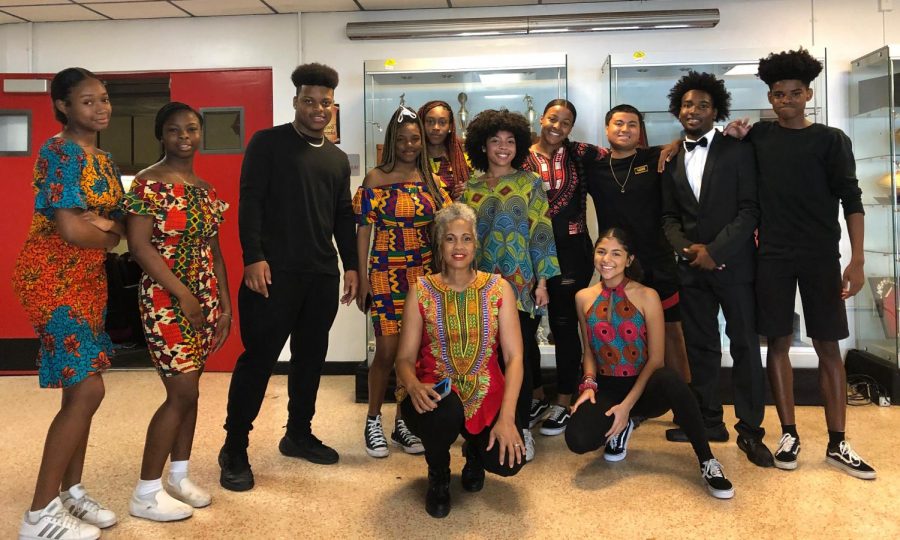 Karla Martinez
As the end of February approached, faculty members and students worked together to assemble a show in honor of Black history. The performance took place on March 6 and classes who were invited were allowed to sit back and enjoy as participants danced, sang, enacted plays, recited poems and put on fashion show.
The showcase commenced with a black history month video created by Google. This "most searched" compilation showed a few of the most searched achievements and individuals in black history. This video gave a sense of how many Black Americans have accomplished outstanding goals that would have never been thought about not too long ago.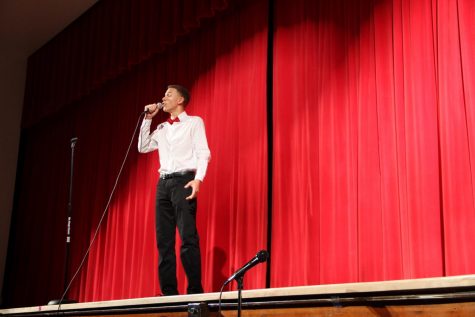 After the video ended, a student recited "Phenomenal Woman", famously written by Maya Angelou. This poem shines a light on how society sets standards for women's beauty while disregarding their personality, something that is still prevalent in today's society. Other poems, such as "Let America be America Again" by Langston Hughes, were recited throughout the show as well. The students delivering the pieces of literature portrayed strong emotions and recalled them perfectly, it was evident they took their time to learn them.
Shifting from poems to dances, the next performance was done by Ms. Brown and some of the participants. They free-styled their way through songs and the audience was able to feel the joyfulness from the dance floor. Michael Jackson was brought back to life by Duniel Hernandez whose swift moves mimicked Jackson's. The crowd went wild as he moved along to Smooth Criminal. Additional female dancers performed contemporary pieces that were meaningful to them.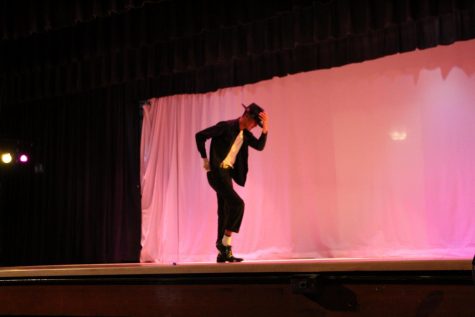 Students, as well as teachers, watched in awe as they expressed emotions through their facial features and their body movement syncing perfectly with the music.
Junior Alanis Lagos got the crowd to turn on their flashlights and sing along to If I Ain't Got You by Alicia Keys. Her voice reverberated through the auditorium and made everyone smile.
"It was a heartwarming moment that I will never forget," Junior Alanis Lagos said.
Miscellaneous performances, like the fashion show and skit, were also an enjoyable part of the show. The comedic skit brought out laughter from the audience and the fashion show integrated cultural clothing and trends from today as they performed Tik-Tok dances on the runaway.
The show ended with a PowerPoint presentation by Alexander Cobas, which outlined influential black athletes throughout the years. This revealed how even though these icons- such as Kobe Bryant and Jackie Robinsons- were always being discriminated against, they worked hard to move past these obstacles and motivate others to do the same.
The production was successful in showcasing different forms of entertainment that highlighted the impact of African-American culture. People from different backgrounds were able to share this experience with their peers and appreciate the talents of their fellow cavaliers.
"It felt rewarding to come into contact with my black side. Being mixed, it is difficult at times to embrace my culture that I rarely get to see," sophomore Karla Martinez said.