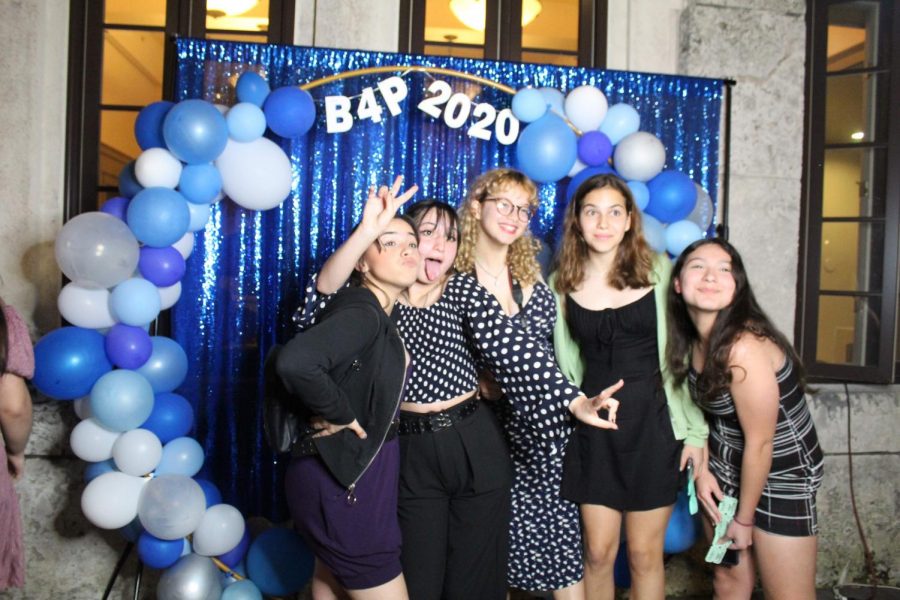 Jana Faour
This past Thursday, the annual Bridge for Peace fundraiser was held in the Coral Gables Museum, with this year's cause being to raise money and spread awareness for Asociación Emergencia Ayacucho (AEA). The objective of AEA is to provide shelter and education to orphans in order to help them become upstanding citizens, therefore assisting in making the world a place where all children have a sense of value and importance in their community.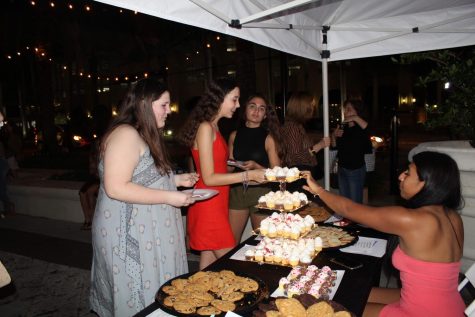 As always, the International Baccalaureate Honors Society (IBHS) has been in charge of this event, and the club's board members have been working on this project since September with the expectation that around 400 people would end.
With a 6:30 p.m. start time, Gables students and supporters of this event from around the local community were met with a wide variety of foods and drinks, which were catered at the event in exchange for either sponsorships or direct donations paid to IBHS to support their fundraiser. 
"This year's Bridge for Peace is different from previous years, and it starts with the cause that was selected. AEA is a very important cause to our club, we feel that it is essential for children to have an education. The design and decorations of the event were something we focused on since it lacked last year this was all possible because we were able to partner with AEA," senior Kylie Coulombe said.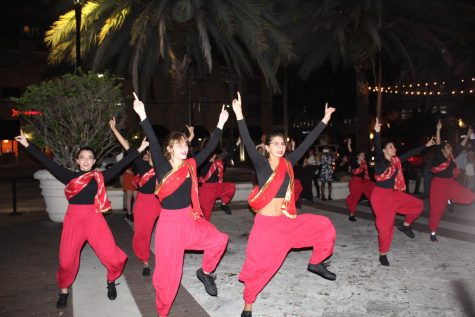 The memorable event started off with dozens of people entering the museum and taking notice of the various displays stationed around the museum walkways. From the very beginning, people were dancing, eating food and taking pictures at the photo booth. bringing the event to life.
A fashion show held by our own Cavaliers took place where their original designs were used, a traditional dance from our school's Bhangra team, the Spanish Honors Society's band sang and this year's group of Mr. Coral Gables contestants recreated their performance from the annual pageant that took place in December.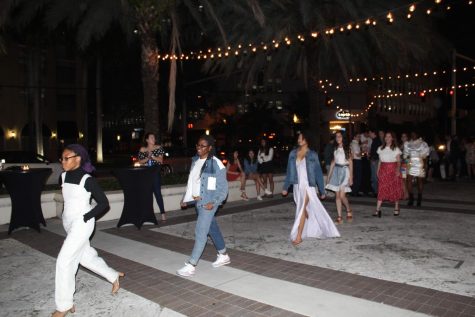 "My favorite part of Bridge for Peace was serving the drinks at the event because I really enjoyed being behind the scenes. Everyone looked really nice. It was incredible to see so many people support the cause and enjoy themselves at the same time. Bridge for Peace is also an event IBHS put tremendous effort into and nothing would have been possible without Ms. Noval," sophomore Gregoire Winston said.
From the food to the performances, there have been overwhelmingly positive reviews of the event from our student body. The uplifting energy radiated the entire night and allowed people to become aware of such an organization that helps so many children, making this year's Bridge for Peace as successful and impactful as the ones that have come before.