A Life-Changing Youth Leadership Conference
From Feb. 7 to Feb. 9, eight of our very own Cavaliers had the opportunity to represent Coral Gables Senior High at the Youth Leadership Conference (YLC) hosted by the University of Florida. Throughout the weekend, students were able to experience growth through team bonding and activities that were devised by a company of Student Group Leaders that assured a great experience.
"YLC was an amazing time! I got to meet some amazing people and my small group leaders helped me learn what it truly meant to be a leader. It was an unforgettable experience that taught me how to be more open and connect with people and truly learned about the theme which was leading the pack," sophomore David Kuper said.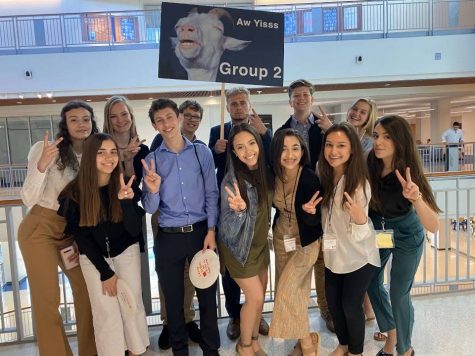 Once the students arrived on campus, they were directed to the auditorium to check in and receive their assigned group number that decided who they would spend the weekend with. After meeting their group members and Student Group Leaders, they were given a tour of the school, the University of Florida, and began some of their workshops.
The following day, they continued with their leadership workshops. For the beginning of the second day, the students were directed to one of the school's fields where they participated in team bonding exercises alongside with some competing activities against other groups.
Between the various group bonding activities, there were five workshops that helped students comprehend some of the qualities that come along with being a leader.
"After attending YLC for two years in a row, I can truly say that it has been a transformative experience for me.  Even though it may seem like just a conference, YLC has taught me that being a leader isn't just about myself, but about the people I am leading.  I've taken what I learned from the conference and applied it to my real life and I think it's helped me acquire outstanding positions of leadership that I now assume such as Senior Class President," junior Sofia Rebull said.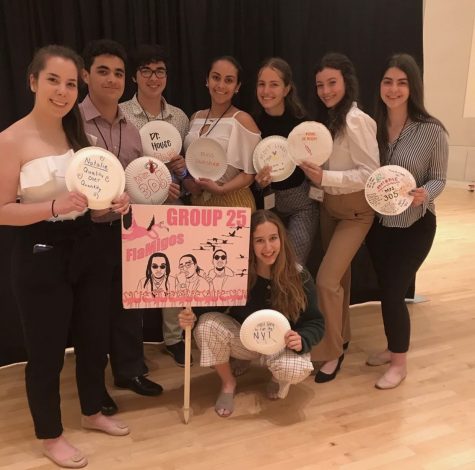 Once Sunday came by, participants enjoyed a closing ceremony where the stage was opened to anyone who wanted to express what the Youth Leadership Conference was for them that weekend and gave out awards to the Students Group Leaders. Later, people gathered with their groups where they spoke with one another about their experience and conveyed many of their emotions throughout their journey of finding and comprehending their leadership capabilities.
Though only three days long, this year's YLC taught students lessons about leadership and team work that have many applications in their everyday lives, allowing the Cavalier participants to take the lessons they learned at the University of Florida back onto the Gables campus to further improve our school.